Departure from Tal
The day started as usual, with preparations for the departure. We packed our equipment and we went to breakfast. After the meal we paid for our stay, the picture of the recipe is visible below.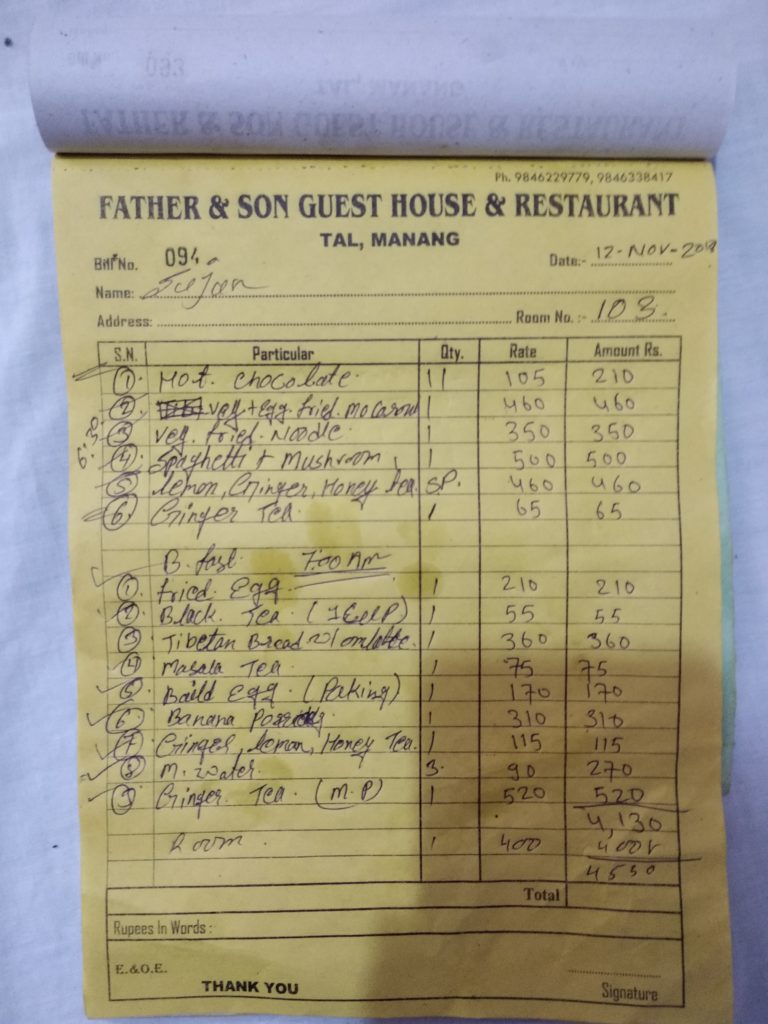 Before departure, we decided to put on the rain pants, as there was a small rain in the morning. We left the tea house a few minutes later. We walked through the parts of the village, which we haven't seen a day earlier.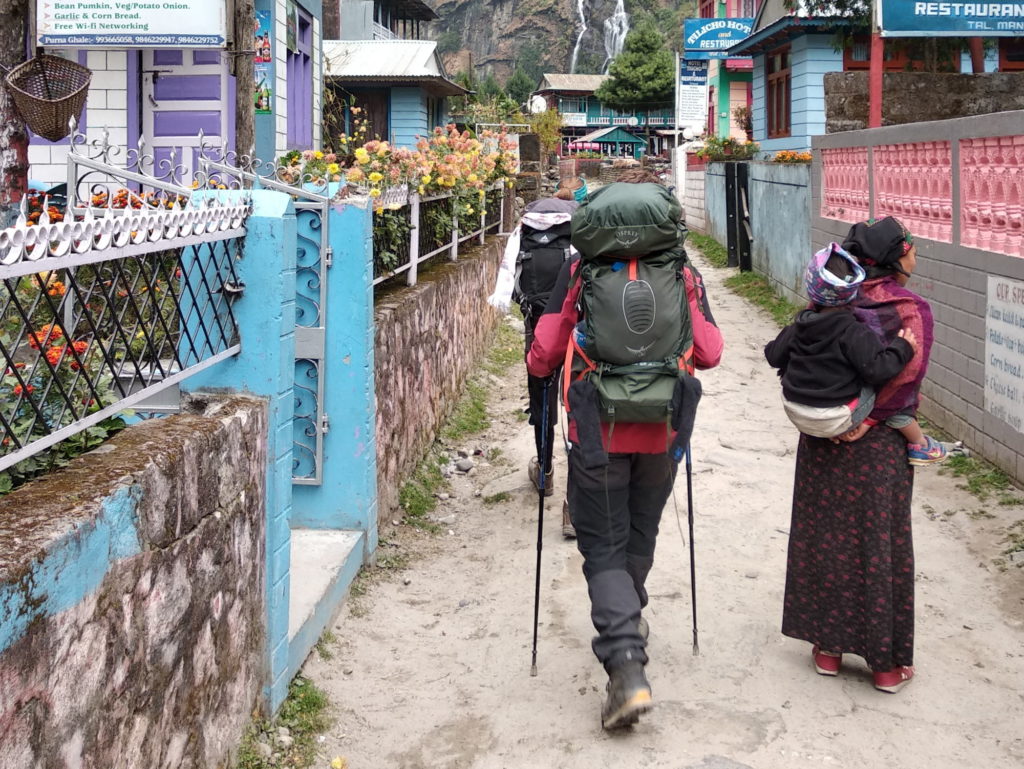 The walk was smooth, soon we left the village and we were walking along the river bank. On our way, we again met the same people from France. I had a short chat with them, which ended with "see you soon", as we were for sure going to meet again.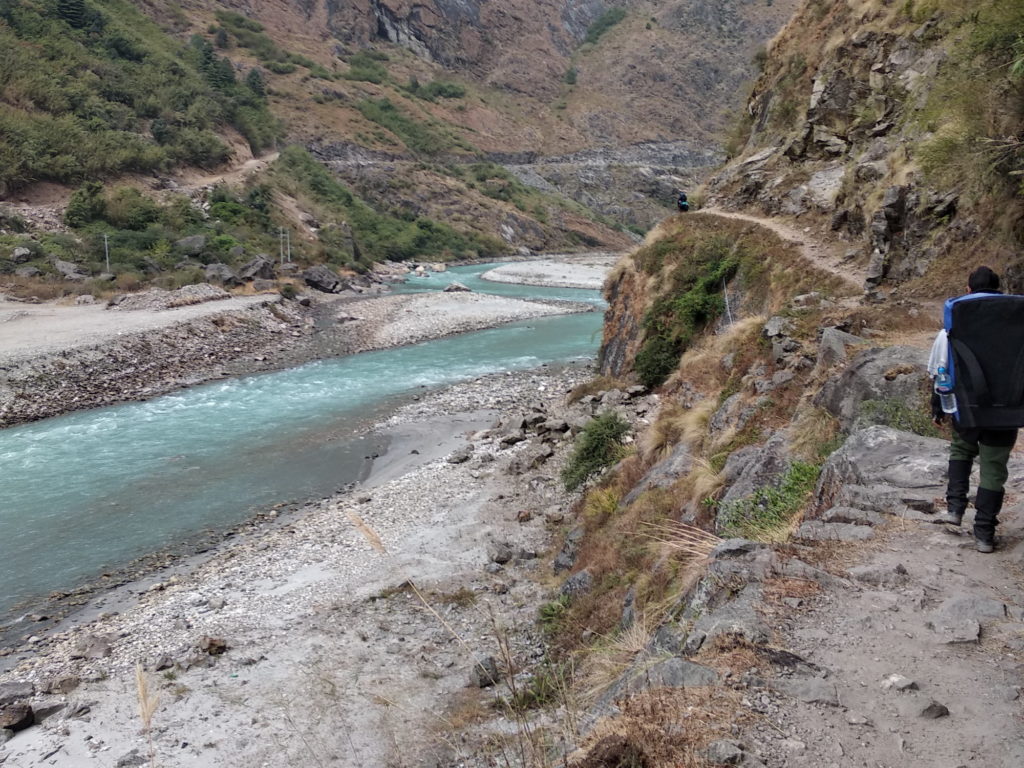 It was cloudy, but the villages which we passed through were really climatic and fully compensated for the bad weather. The only drawback was, that I had multiple clauses and blisters on my both feet. Those caused a lot of pain, especially on descents.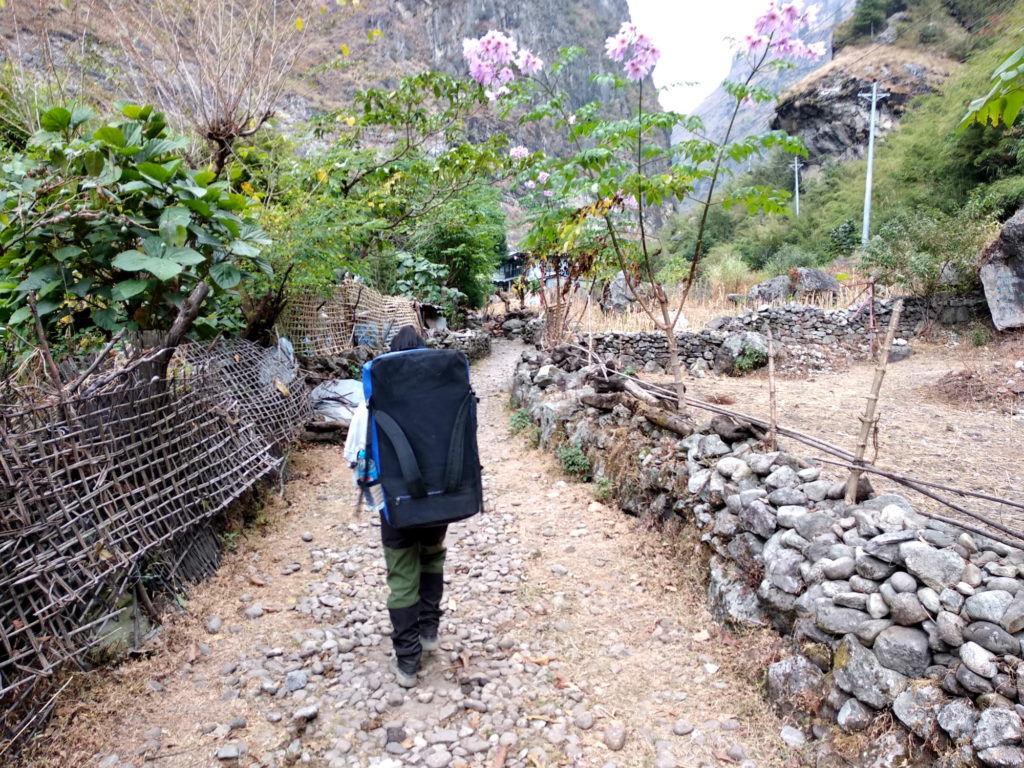 The Crisis
At some point, we stopped for a lunch, and it seems that I made a large mistake, which could have caused the future events.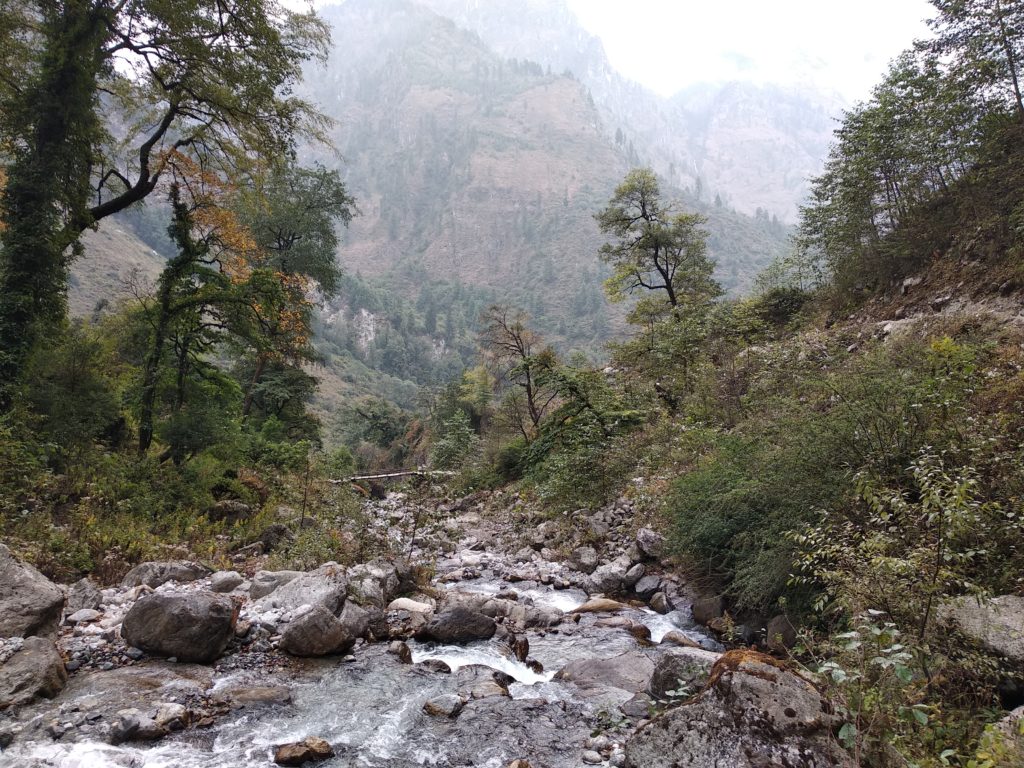 As everybody, was ordering a set of Nepalese dumplings (momo), I followed with a similar order. This was the mentioned mistake, as I also had a light breakfast.
A few hours later I felt completely out of power to walk. It seemed strange, as I wasn't tired at all and my legs didn't hurt (besides me feet). This problem started just after we passed a beautiful waterfall. I still wonder if there was anything else that could cause this besides the lack of food. My other guess is that it was due to incoming food poisoning which I had in the following days.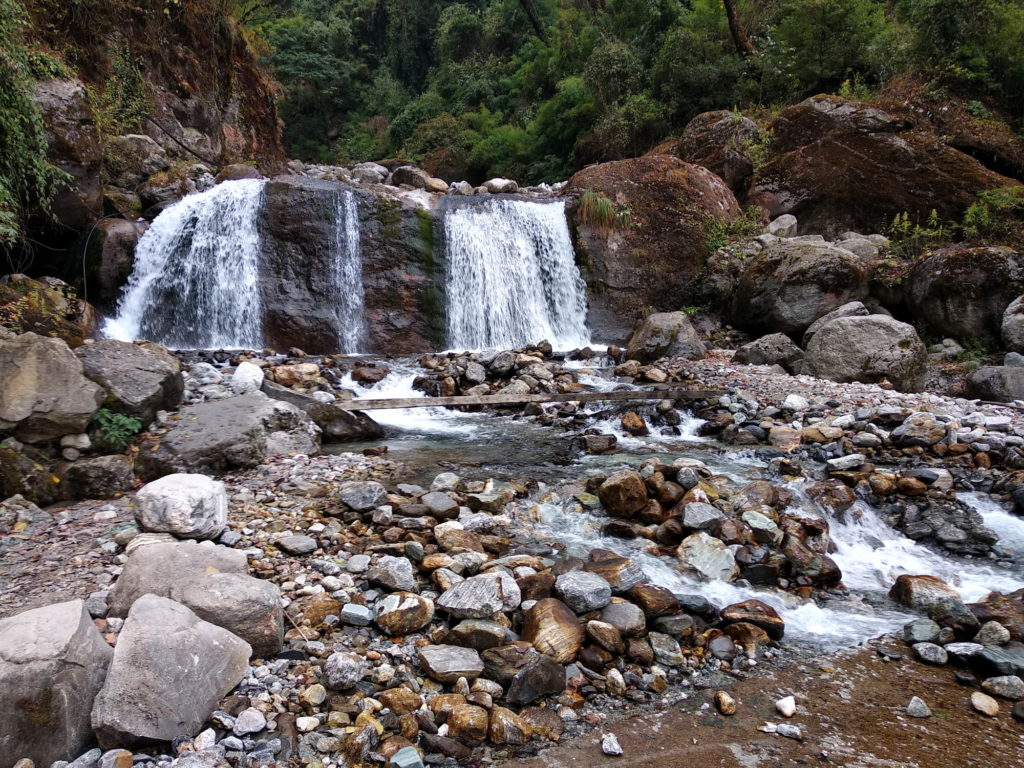 After struggling for some time, I had an energy bar which gave me energy for another 30minutes. I actually felt like a newborn after eating it. But this fuel quickly started to burn out…
Fortunately, we reached a village soon. Just before getting there we saw some white monkeys – Nepal grey langur. Unfortunately, the animals were hiding high in trees, hence it was not possible to take a picture of them with our wide angle smartphone cameras.
The evening
The lodge picked by Su was equipped with a gas water heater. This allowed us to finally have a warm shower after a few days break. Due to the low temperature under the shower, the warm water caused a large vapor (it was hard to see anything there).  Szymon was the last of us who took the shower, and he was the only one brave or smart enough to play with the heater. He increased the water temperature from 25C to over 35C.
Before the supper, I tried to fix the wounds on my feet, and this took me about 15 minutes. This was getting really problematic, as the dressing was coming off during the walk, and socks were sticking to the wounds. Also, as we head about two weeks of walking ahead of us, I knew that the chances of my feet getting better were very slim.
During the supper, we had a quarrel, but everything returned back to normal on the next day. This was actually the only time, we argued during our stay in Nepal…