The morning
The morning of the seventh day of our visit to Svalbard was beautiful. I slept much better than during the previous night, as I was the lucky one that hadn't to participate in the polar bear guard.
This day was our last activity day at the camp. We decided to paddle across the fjord and do some hiking there to look at the glacier from above. What we saw later has proven that we had made a great decision.
It took us about an hour to get to our destination on the other side of the fjord. We again paddled in front of Esmarkbreen Glacier and the views were as impressive as during the first time. Also, this time I was sitting at kayaks front and Szymon was steering, hence this time I had an opportunity complain ;).
Hike with glacier view
When we landed at the shore, we carried our kayaks to a top of small hill and we started our hiking trip. The weather was still great, the views were spectacular, it was simply a perfect day.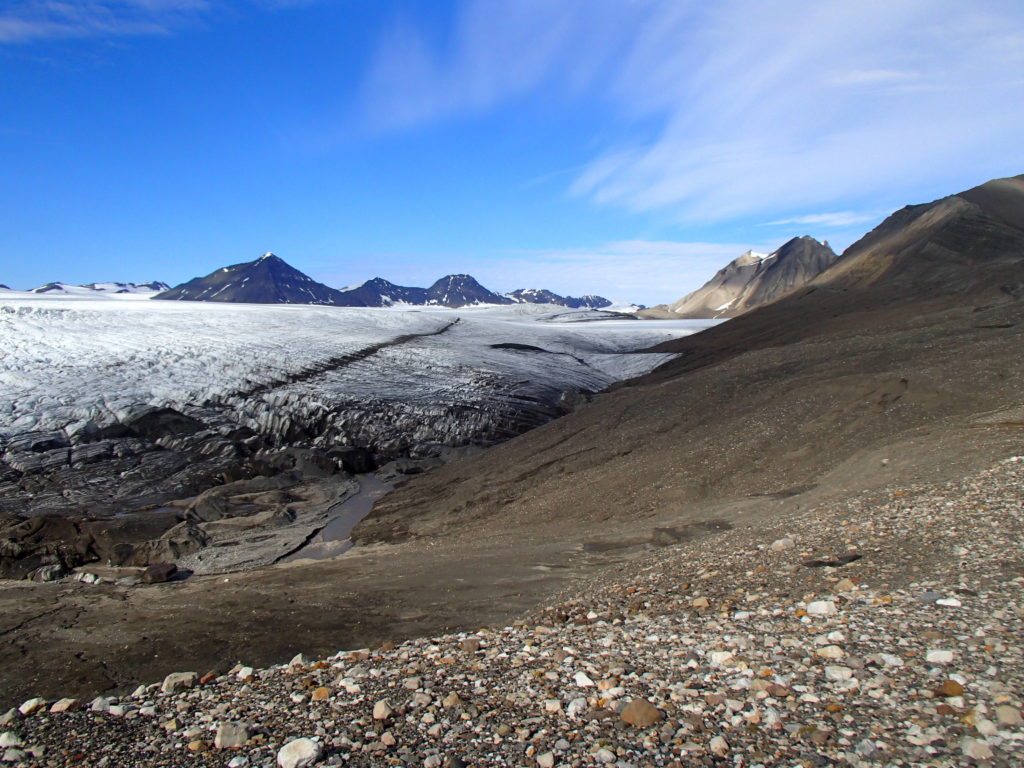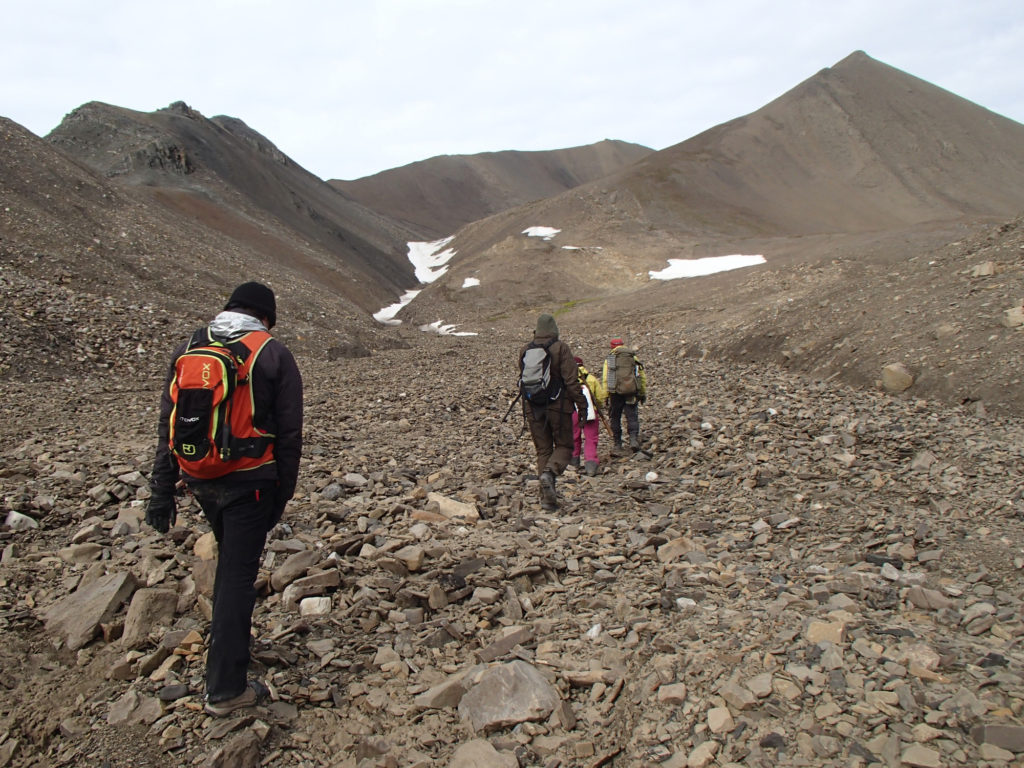 At some point, we decided to have a lunch, and lyophilized meal never tasted so great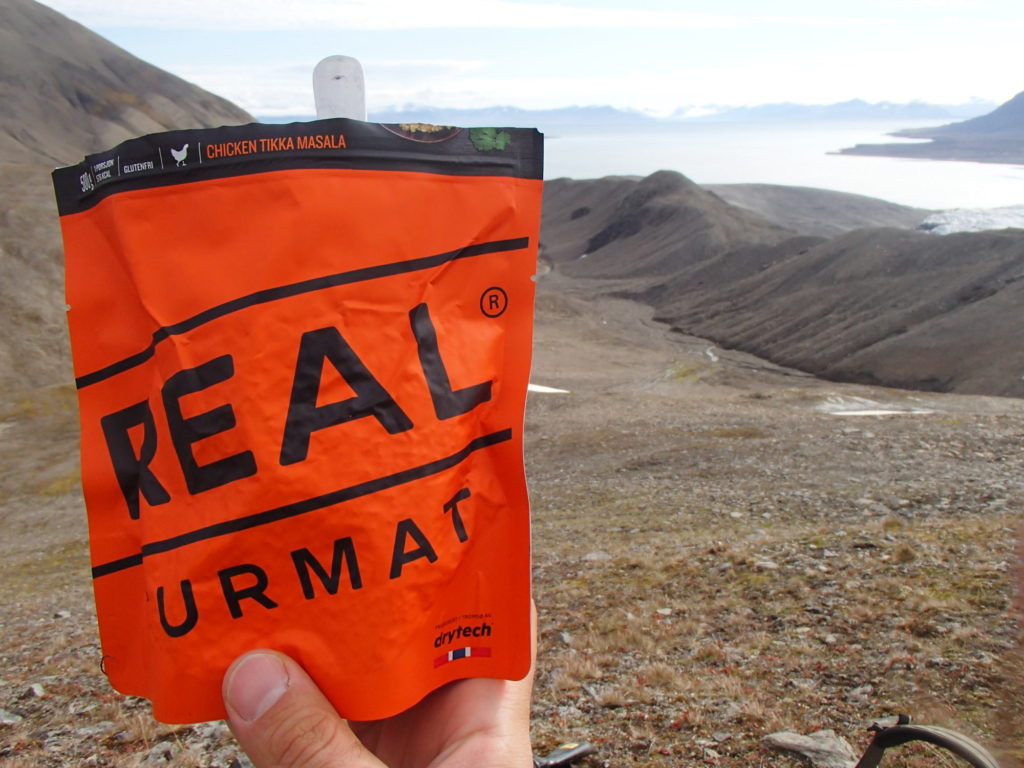 Having chicken tikka masala somewhere in the wilderness not too far from the North Pole…
Polish-Russian language similarities
After the meal w started our return trip to the camp. During our walk to the shore, I had a discussion with Vladimir and Veronika about similarities between Polish and Russian languages. When pushing our kayaks into the water we didn't know yet what awaits us during our way back to the camp. But we had to find out after about 30 minutes.
A barrier made of small chunks of ice has formed in the fjord. It took us about 15 minutes to get through it and it was an awesome experience if I had a chance I would do it again and again.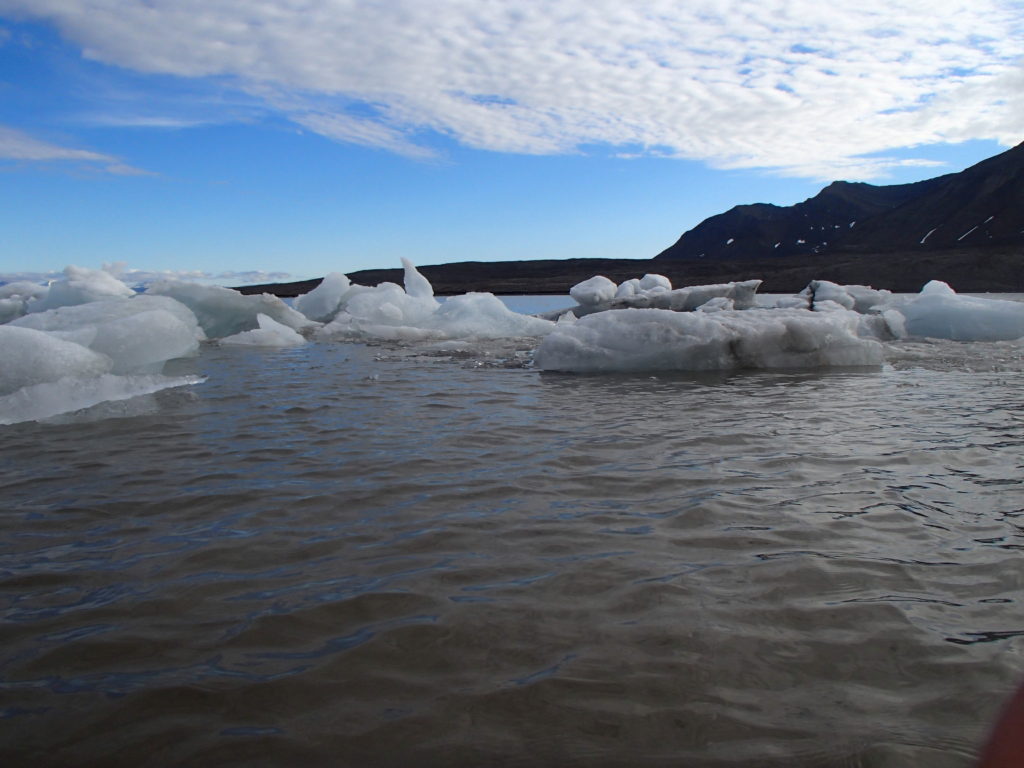 The evening
When we returned to the camp we had some rest. Then we had dinner and we set a fireplace. spent a few hours sitting by a campfire, telling jokes and toasting marshmallows.
Then we had to prepare a list for our last polar bear guard. The list created by Vladimir was great as my shift was planned to start at 6 a.m., hence I had a long, uninterrupted sleep.
Polar bear guard
I woke up about 15minutes before my duty, but I didn't want to live my sleeping bag too early as the temperature outside seemed even lower than usual. Finally, I had to do it, I put my clothes on as fast as possible and I walked out of our tent.  It was really peaceful, I had a short discussion with Mark who had a guard before me. Then he went back to his tent, and I headed to the hills surrounding our camp. The visibility was still great in the morning, but the reflections from the water made observations of the east direction harder.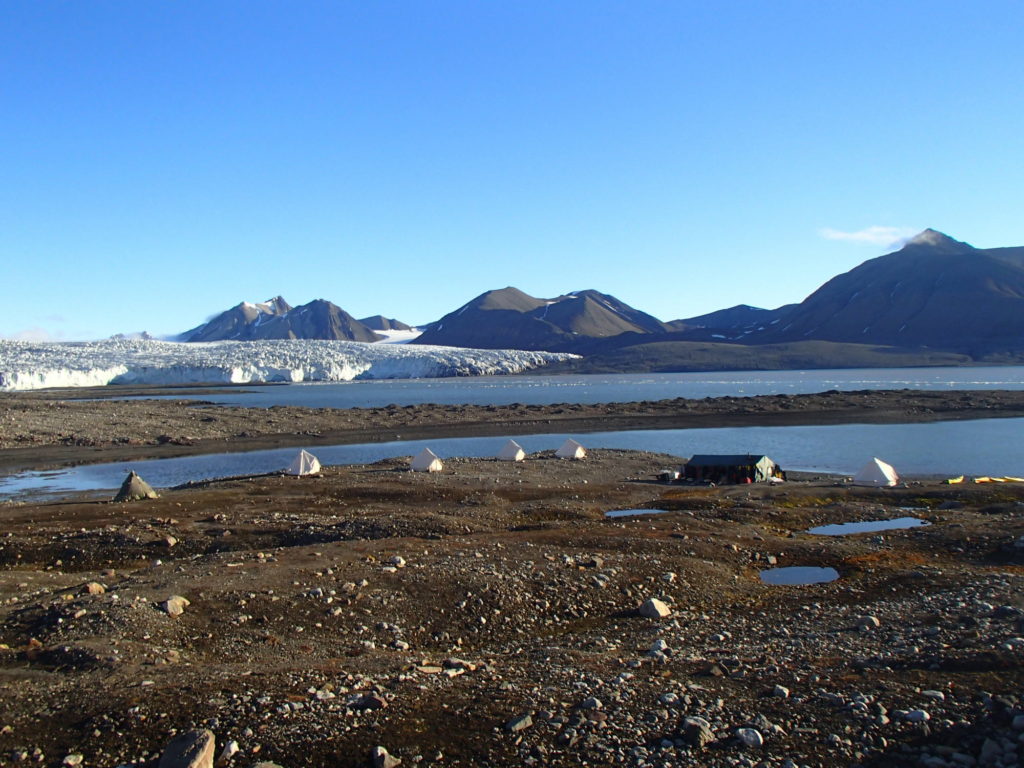 An hour passed really fast. Fortunately, I didn't see any polar bears during my watch and it was time to wake up Szymon who was going to have the last guard. When he left the tent, I started packing my gear and clothes. I also had some snacks as I was starving.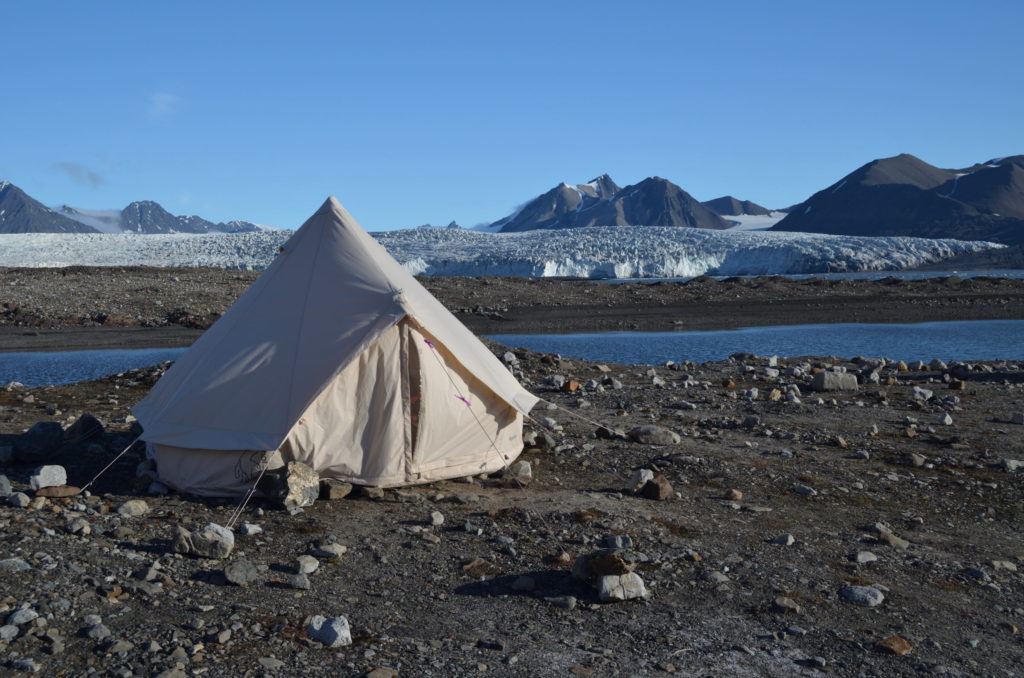 Last hours at the camp
Two hours later we had our last breakfast in the kitchen tent. It was a really sad moment, as everyone knew that our departure was getting closer, and we were going to leave this beautiful place. After the meal, we went back to the tent to tidy up.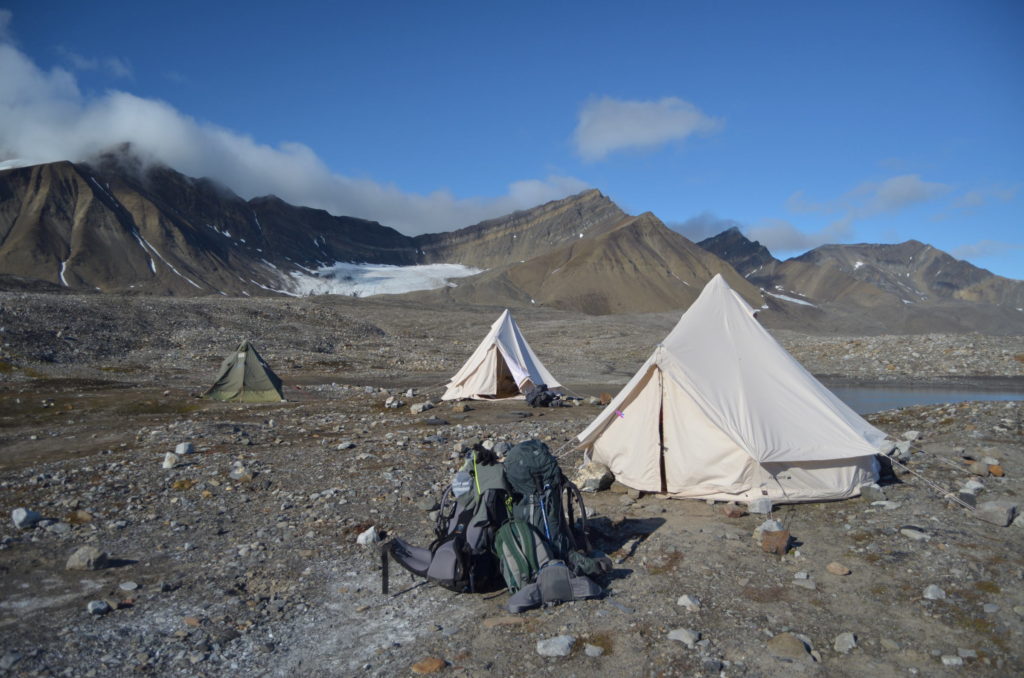 Then we put our bags outside the tent and we waited for a boat that would transport us back to the board of MS Polargirl. A new group of travelers arrived at the camp with this boat. There was 3 of them, and they were going to stay there with Vladimir for 2 nights.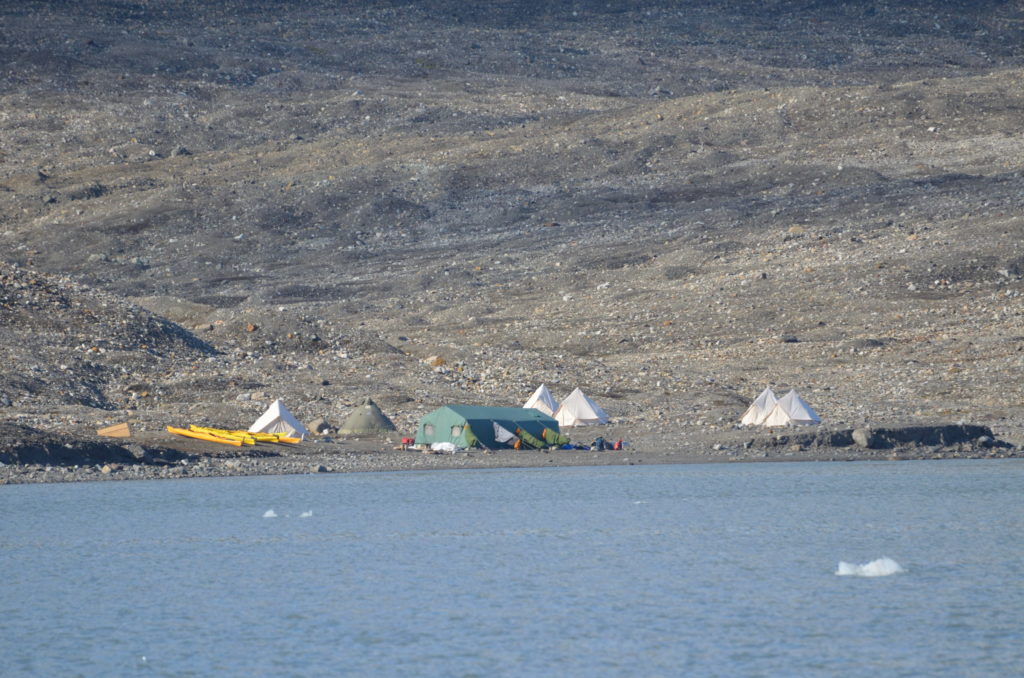 When we got on the board, the vessel that transported us was lifted by ship's crane, and water that was falling from it was failing directly at my backpack… damn.
Later we got nearer to the glacier for the last time, the view was as impressive as during the first time. It was really hard to comprehend the beauty of this place, I really hope that I'll be able to get back there someday.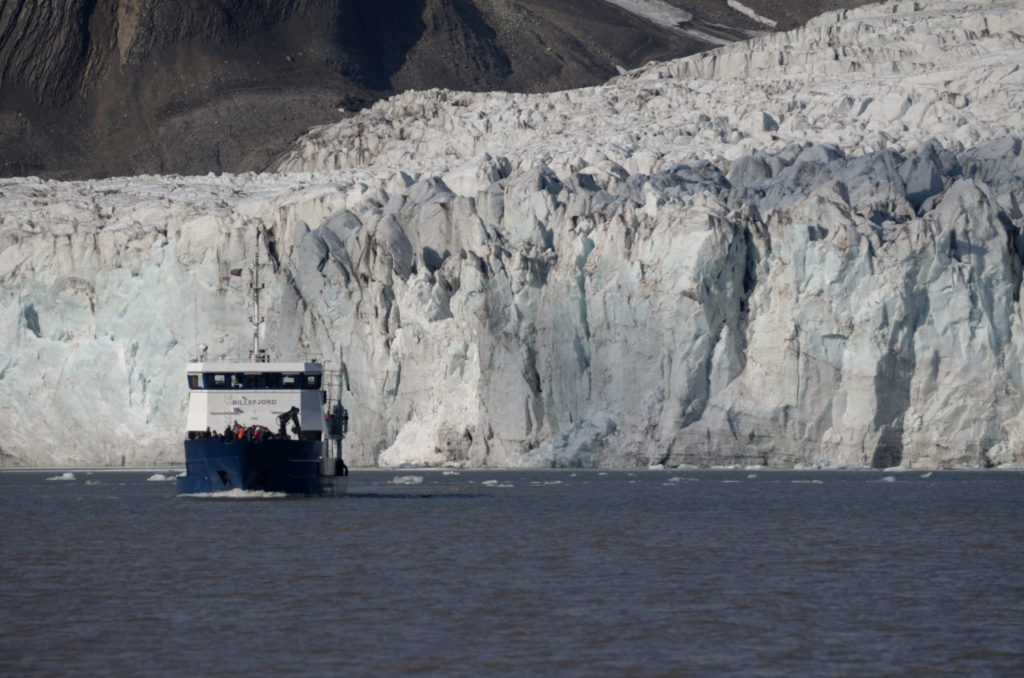 Place where the time has stopped
On our way back MS PolarGirl ship took us to the settlement of Barentsburg which is the second largest town on Svalbard. It was founded in 1920 by a Dutch mining company and is inhabited by about 500 people, mostly Russians, and Ukrainians.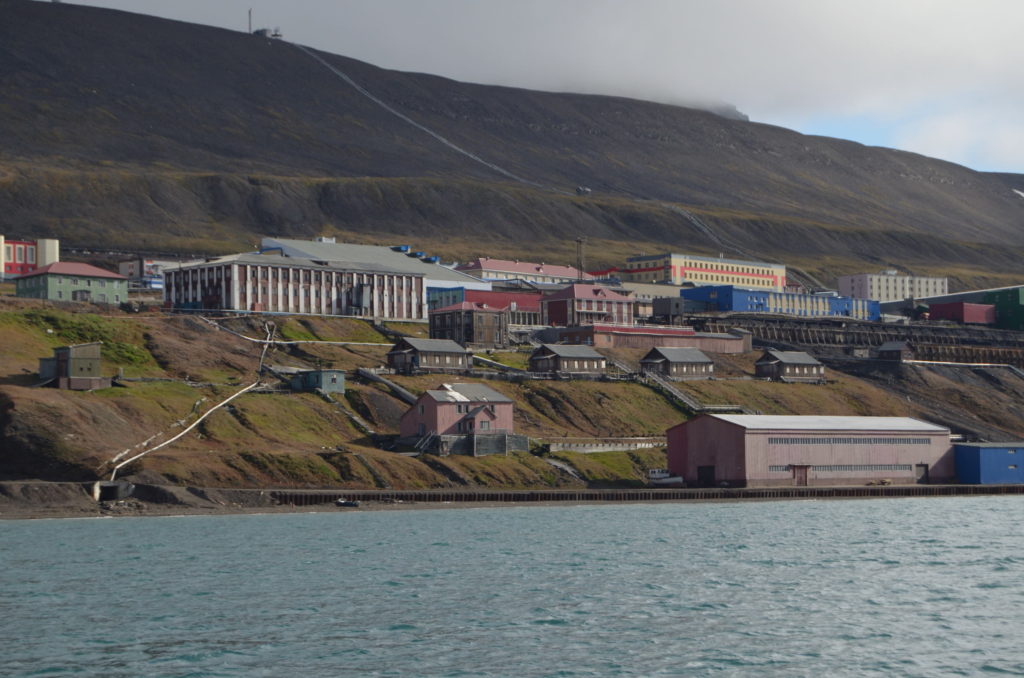 After arrival, we had to take a short walk to get to the main street from the port. When we arrived in the city, we had a short guided tour and then we had one hour of free time. There was something unique to this place, it was completely different than other places that I've visited in my life. There was a colorful school for children's miners, there was a church, a swimming pool and also a monument of Lenin…!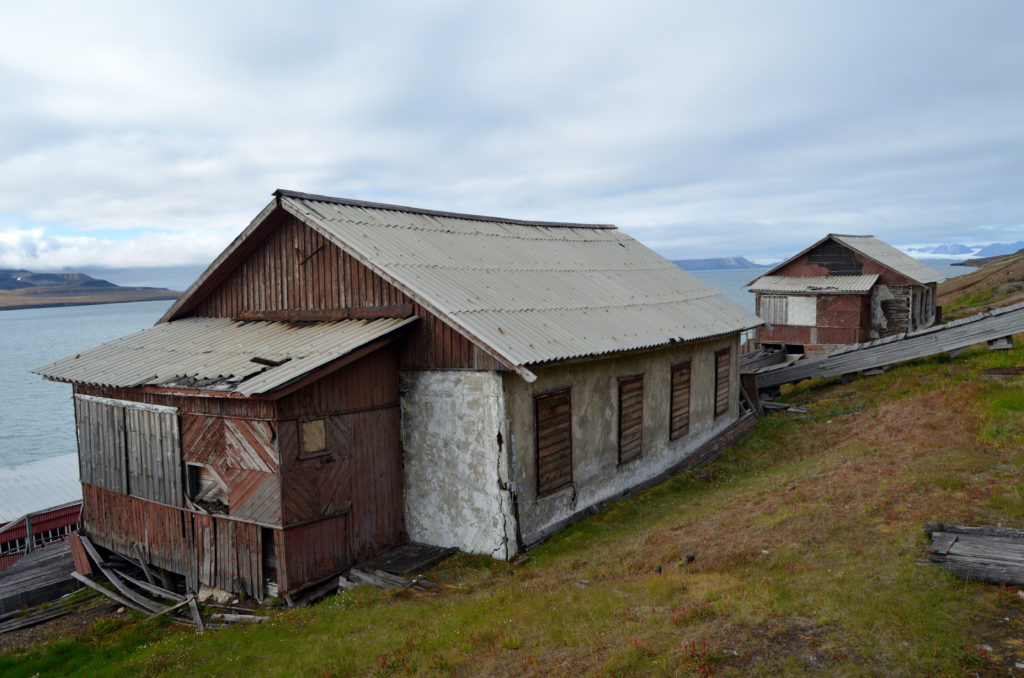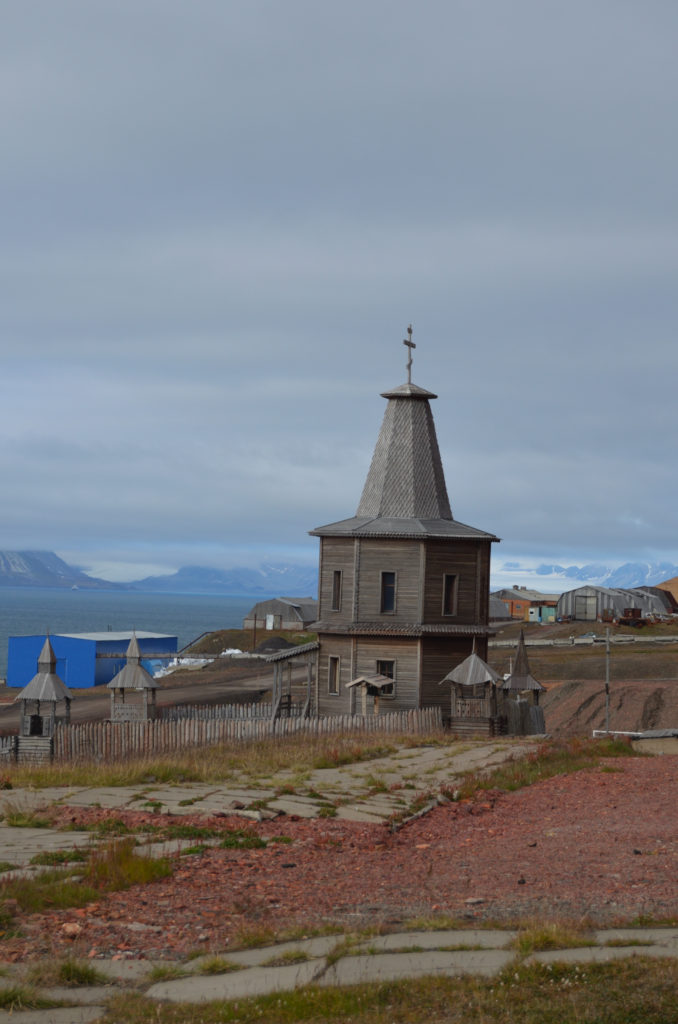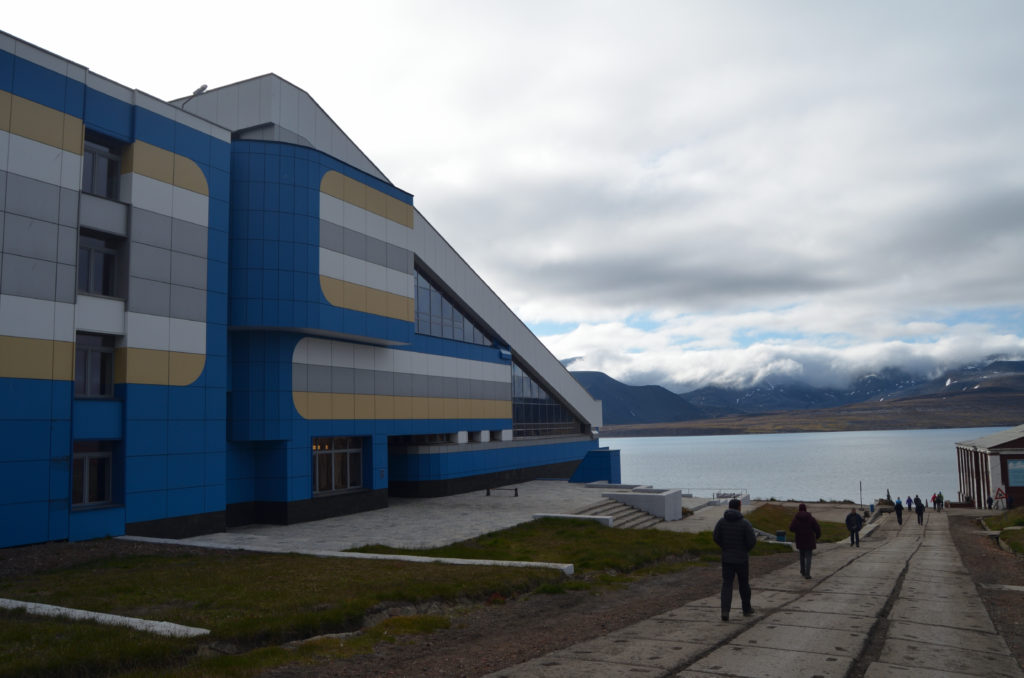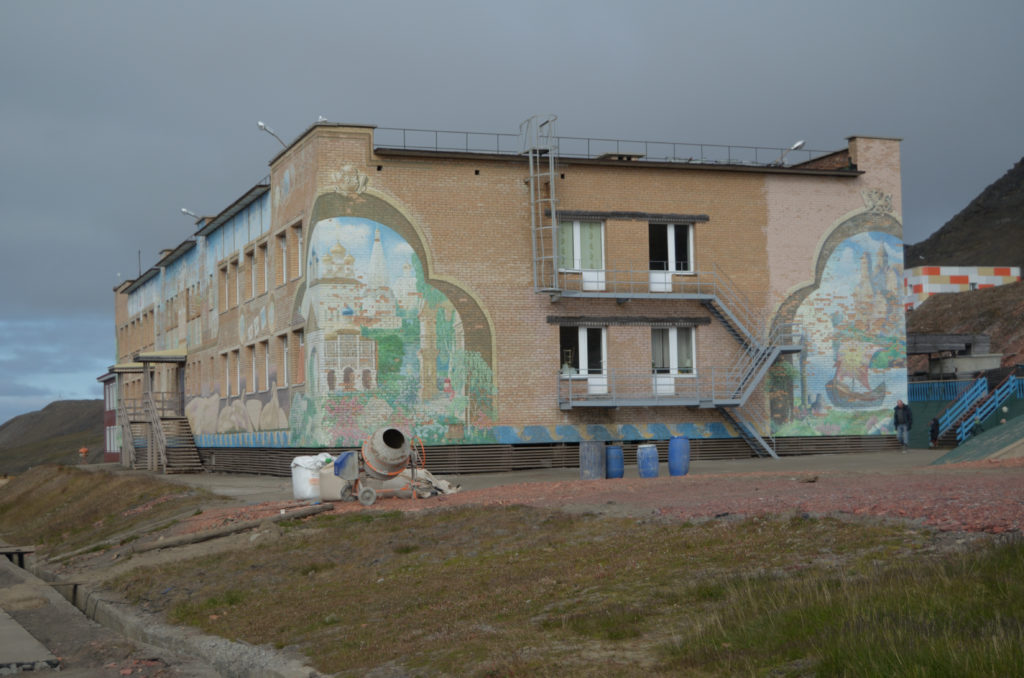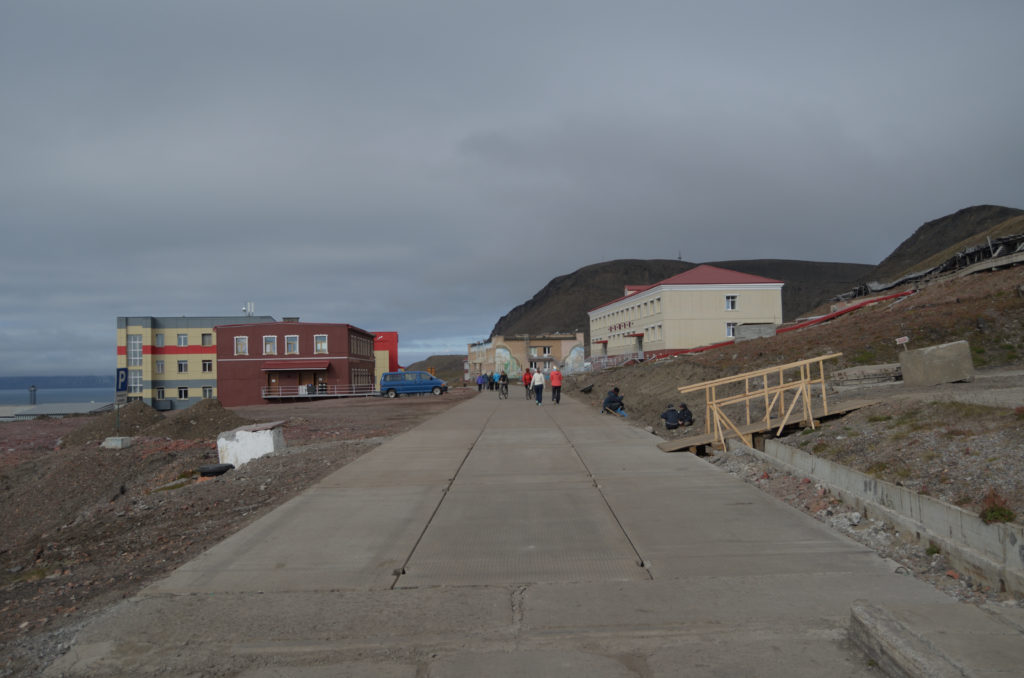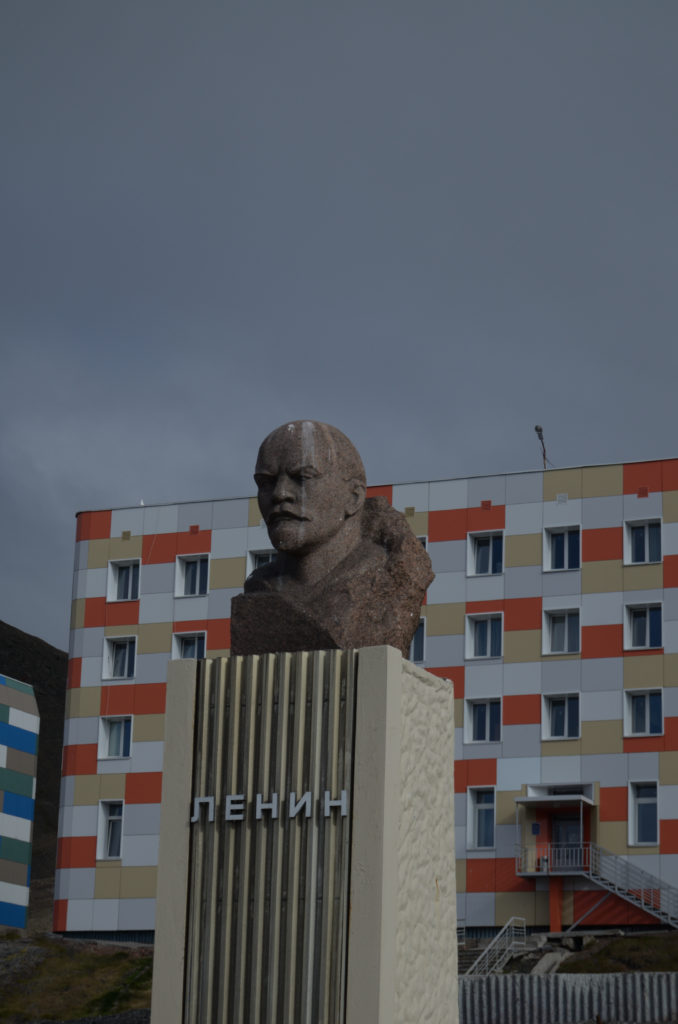 After taking a walk across the village, we decided to enter the local brewery to taste offered beer.  The brewery is called Krasniy Medved – Red Bear Brewery, and I have to admit that I have no idea if the beer was any good, as at that moment probably any kind of beer would taste impressive.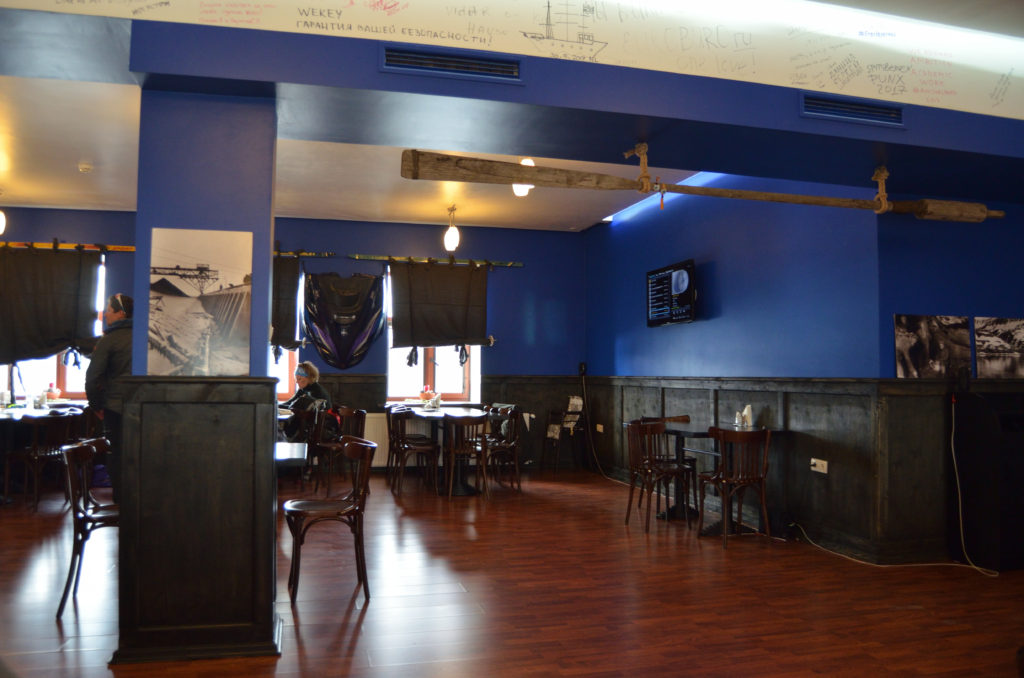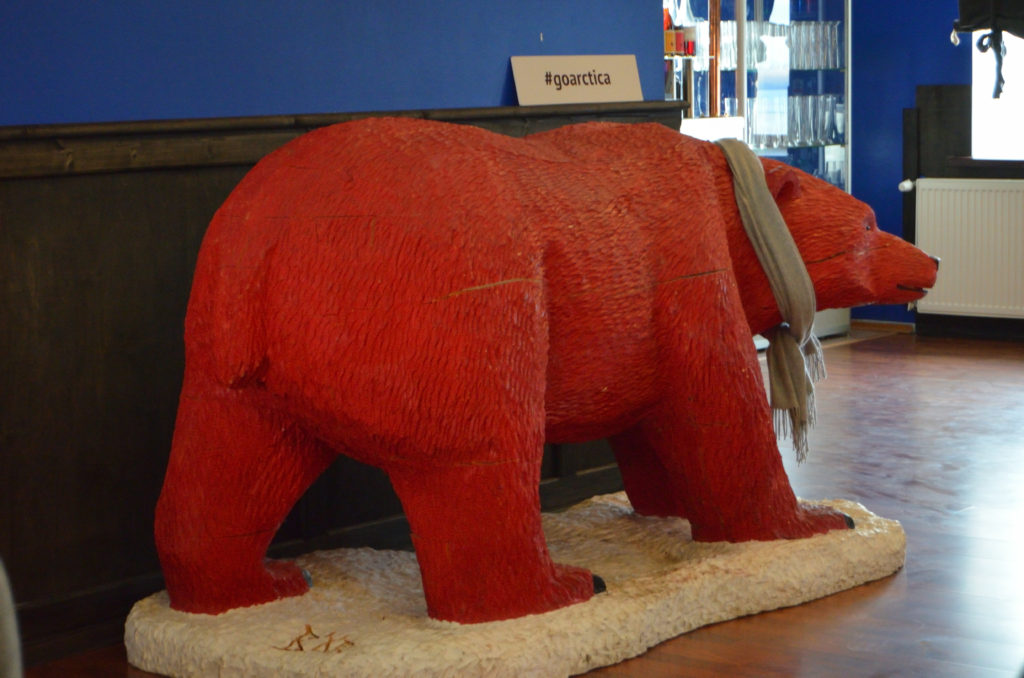 After emptying our glasses, we had to get back to the dock. From there we cruised to the port of Longyearbyen. On our way back we saw some old, abandoned building on the shore.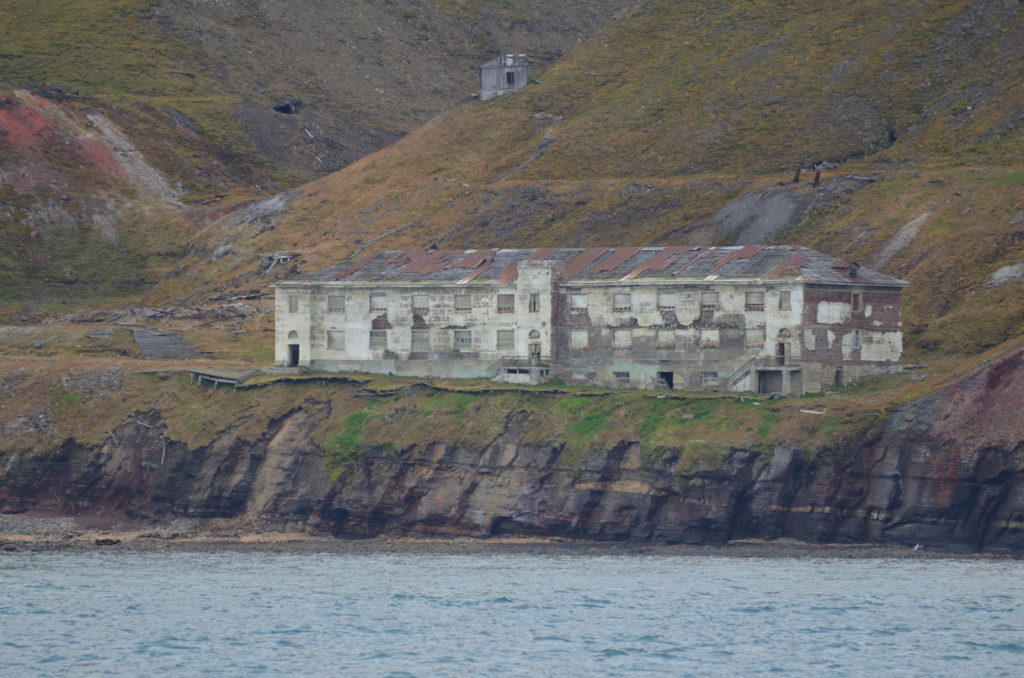 On the way back, everyone seemed exhausted. We haven't had a shower during last four days, we had to get up in the middle of the night to participate in polar bear guard. But everything of this hadn't mattered as it had been an awesome adventure, which has assured me that I need to return to Svalbard someday.
Back In Longyearbyen
When we returned to Longyearbyen, Veronika and Sofi had helped us to locate our Air BnB place. After checking in and unpacking our stuff, we had a short discussion who should use the shower first and who sleeps on the sofa. Outside the window, I've spotted something really weird…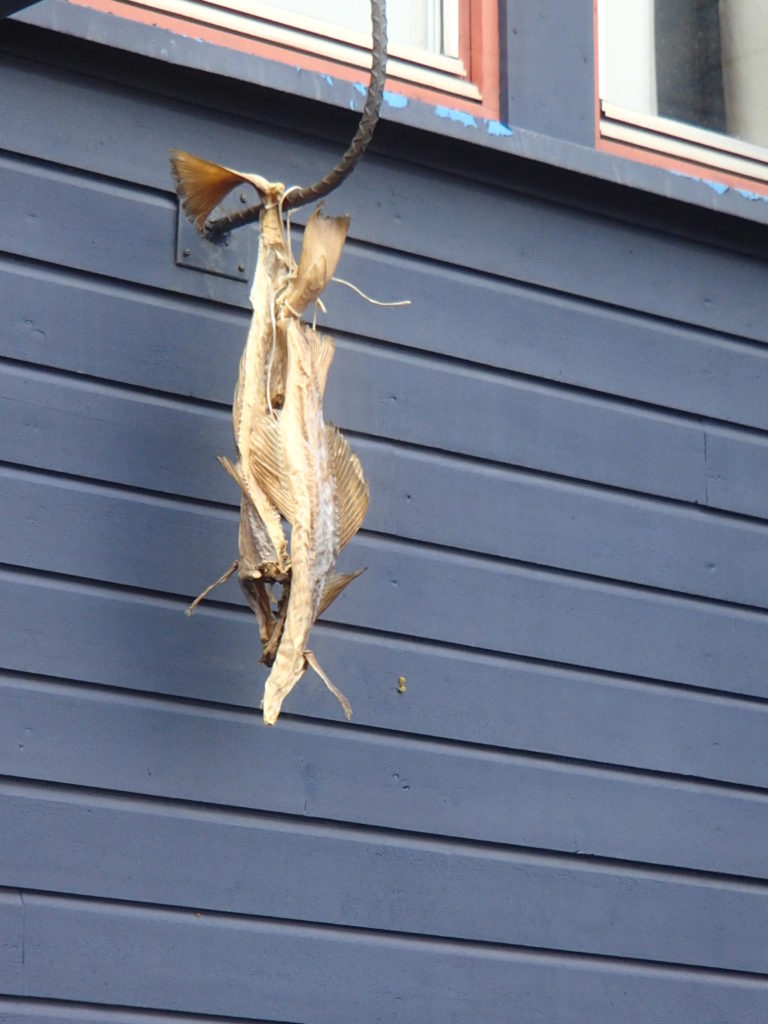 In the evening we headed to Kroa restaurant, for a meeting with the rest of our glacier camping group. Looking from Polish perspective, the prices there were insane, but the place was so nice that we returned there on our last day in Longyearbyen.
During, the meeting we discussed multiple topics, we exchanged many interesting stories. I've ordered a Mouse Burger with sweet potato fries and Sierra Nevada IPA. Szymon's order was similar, he just selected a different beer.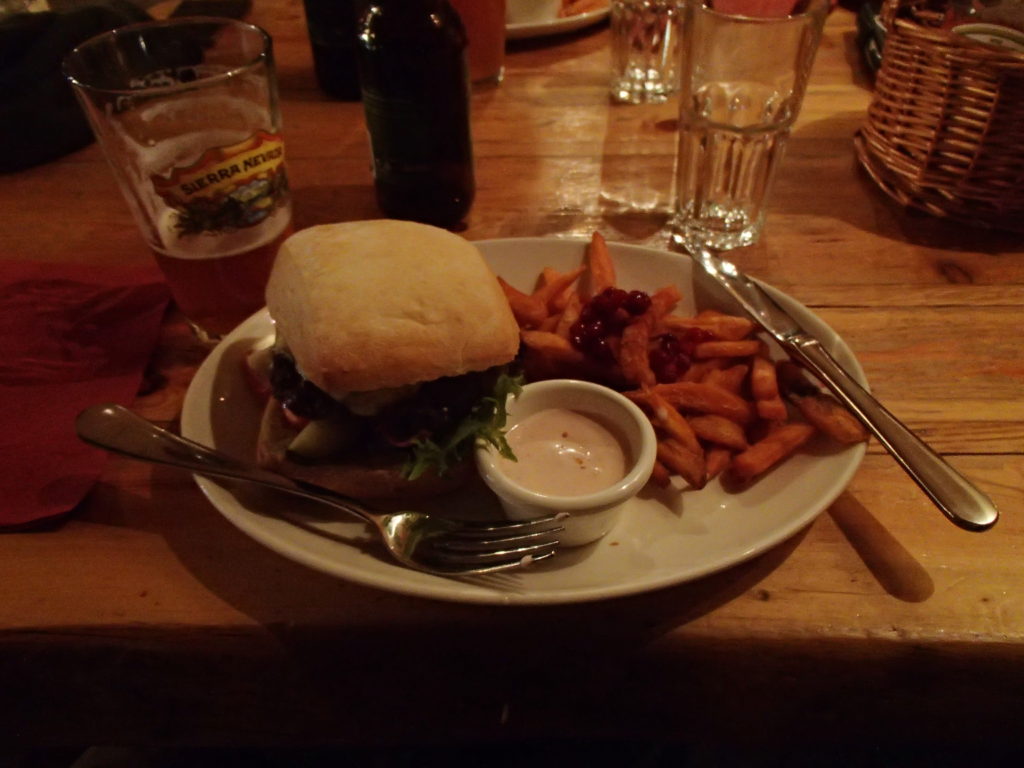 I really liked the food, but Szymon said that he would prefer beef and ordinary potatoes, I'm not going to comment on this ;). After spending time with great people, it was time to return back to our rented apartment and take some rest.