This will be a little chaotic post but I have to write down my thoughts. At the moment I'm waiting for my flight to Madrid. My departure airport is Warsaw Modlin which has to be one of the worst airports that I've ever seen in Europe. The departure zone is really small and crowded. There are hardly any places to sit down. Most people sit on the floor near the walls.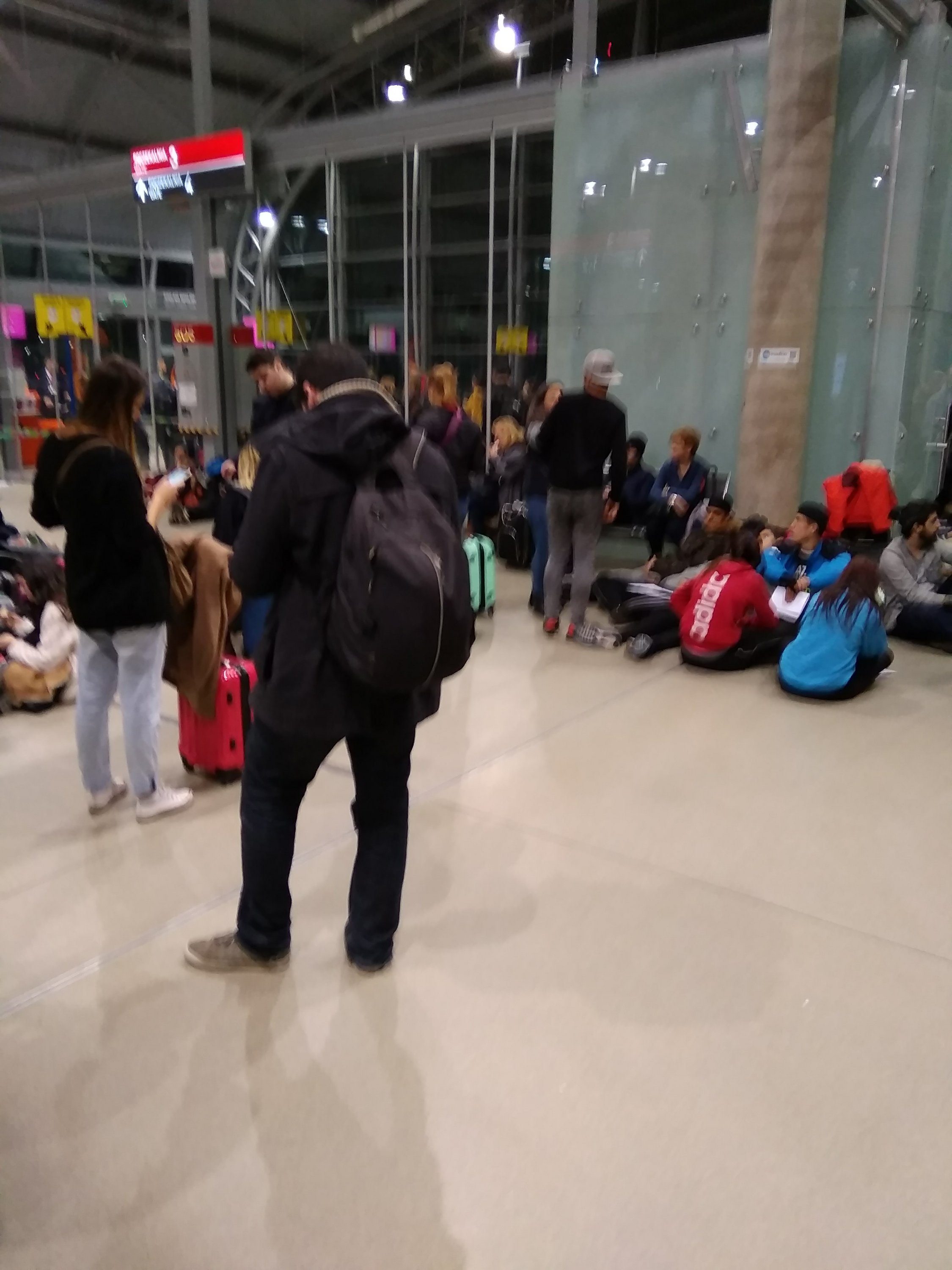 Departure area at Modlin airport
I'm going to spend two days in the capital of Spain and then I'm flying to Tenerife to catch some sun.
It has been over a year since I traveled somewhere alone. I made this decision as I was really tired of winter and most of my friends could not join me. And we have been just informed that flight to Madrid will be delayed for over an hour, so I had to find myself a nice sitting spot…
Ok, I have to admit, at least there is a free WiFi here, hence I'm able to upload this post. 😉
It's 5 a.m. and I'm sitting at Madrid airport. The night wasn't great. I haven't spotted any good sleeping spots but maybe I was too tired to look for them. Also, the announcements were really loud. At the moment I can't imagine that I will plan any more nights at airports without a sleeping mat. Even more, I don't think I will be taking any low-cost flights which are longer than 2 hours as due to my height it's really hard to find a comfortable sitting position. I also might check this additional options where you can pay for more legroom seats. Yeah, I'm probably getting old ;).</p.
It's evening, and a lot has happened since morning. I've left the airport at about 9 am. Then I took the underground to the city center. When I arrived, I realized that it's much colder than I expected. Additionally, there was also a strong wind hence I had to put on all the warm clothes that I took with me, including even a pair of gloves. To make it even worse, it was raining from time to time.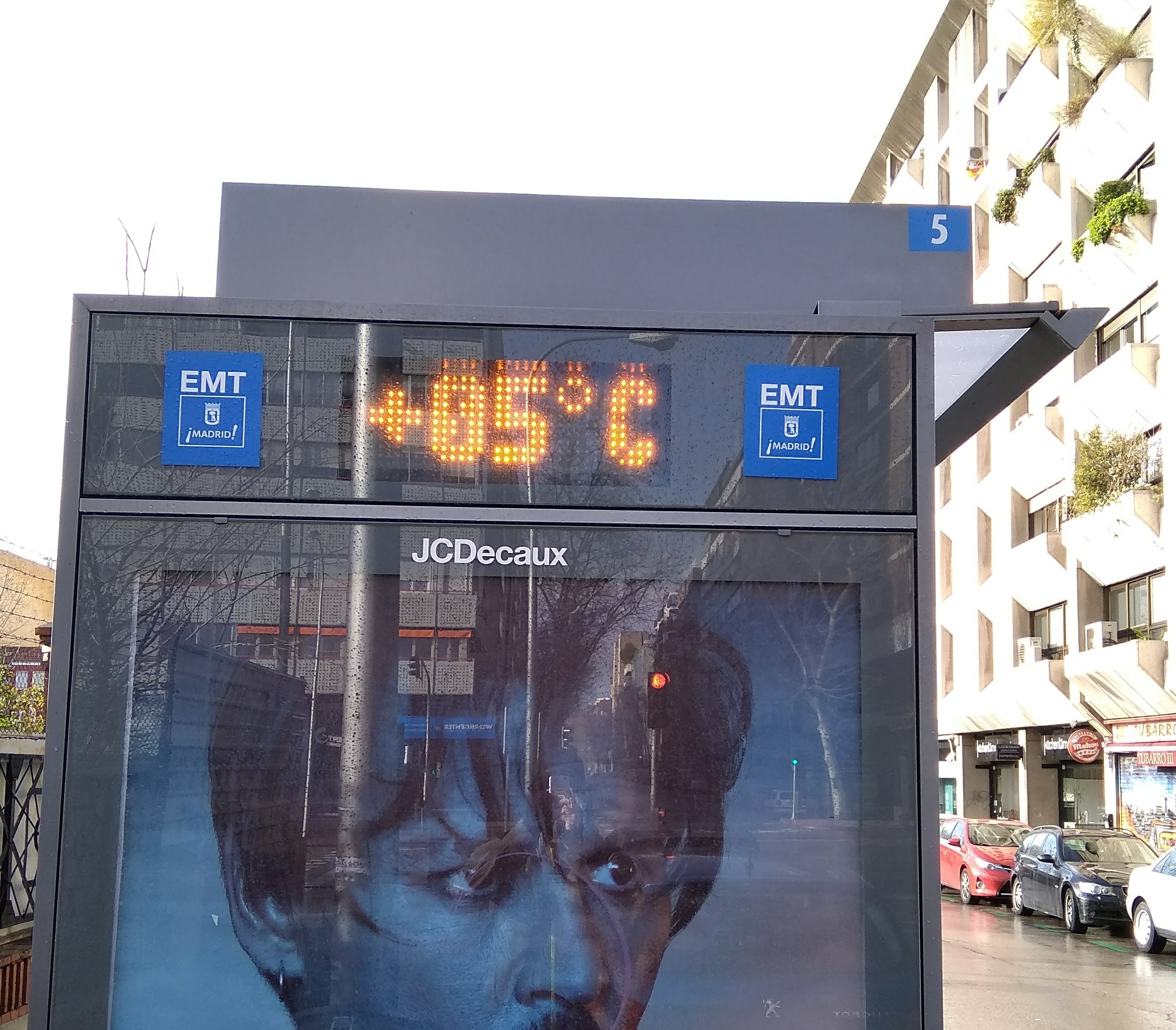 Later I found out that it was over 15C in Warsaw, so my plan to escape winter wasn't perfect. Fortunately, everything is going to change tomorrow.
After getting to hostel I left my luggage and I started sightseeing, which I will describe in separate post