The morning
I got up at about 6:30a.m., I packed missing stuff and I went to buy something to eat. Unfortunately, all stores in the area were closed, hence I departed from Costa del Silencio empty-handed. I should have checked opening hours during the previous day – bad planing again ;).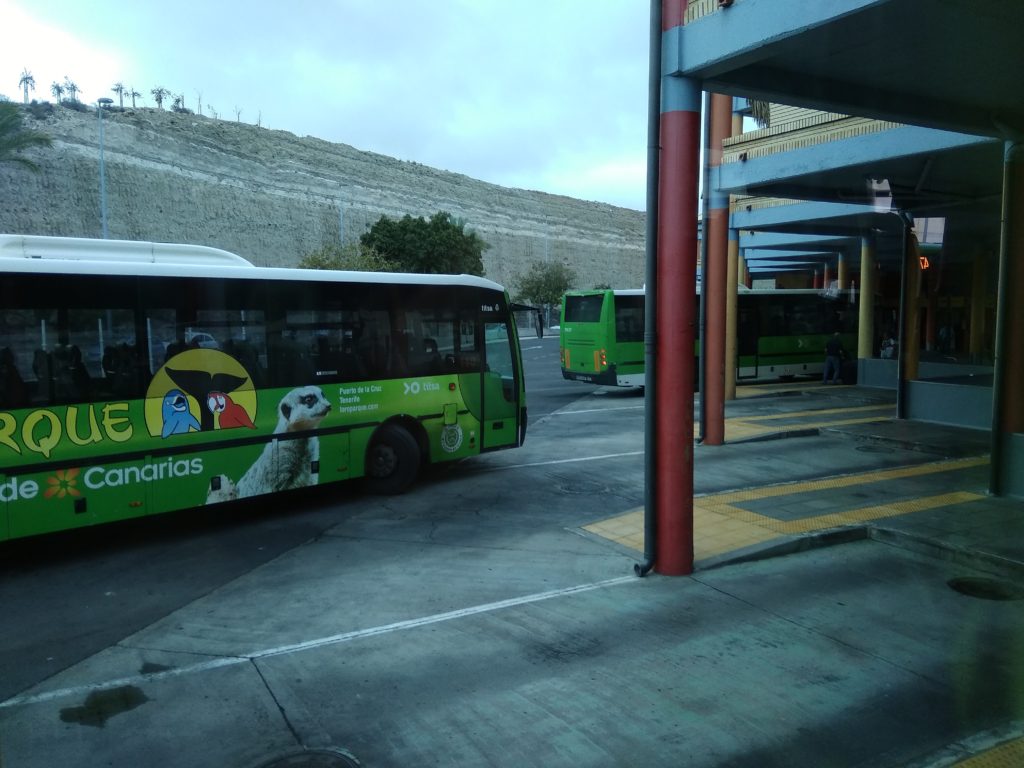 Ride to Teide Cable Car Station
I traveled to Costa Adeje by bus (467). At the bus station store, I bought a piece of apple pie and a Twix. Next, I waited for my bus to Teide cable car station. As the bus started from here, it was quite empty at the beginning. There were probably 15 passengers at most. More people joined later, including two guys who put their mountain bikes in the baggage compartment. By looking at their helmets and equipment, they were going to practice some downhill at Teide's slopes.
As we were climbing with serpentine roads the views were becoming spectacular. The clouds were below us and everything down seemed so small.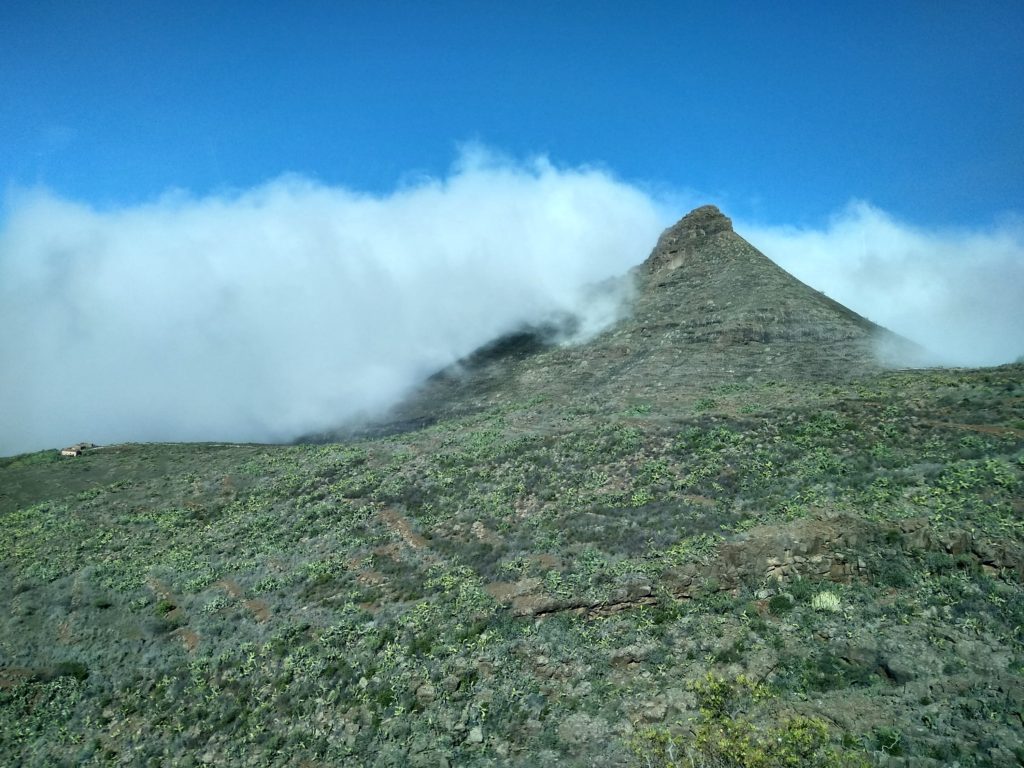 At some point, the desert-like landscape turned into a forest. Some parts of the road were carved in volcanic rocks. Finally, a forest has ended, and views became even more breathtaking.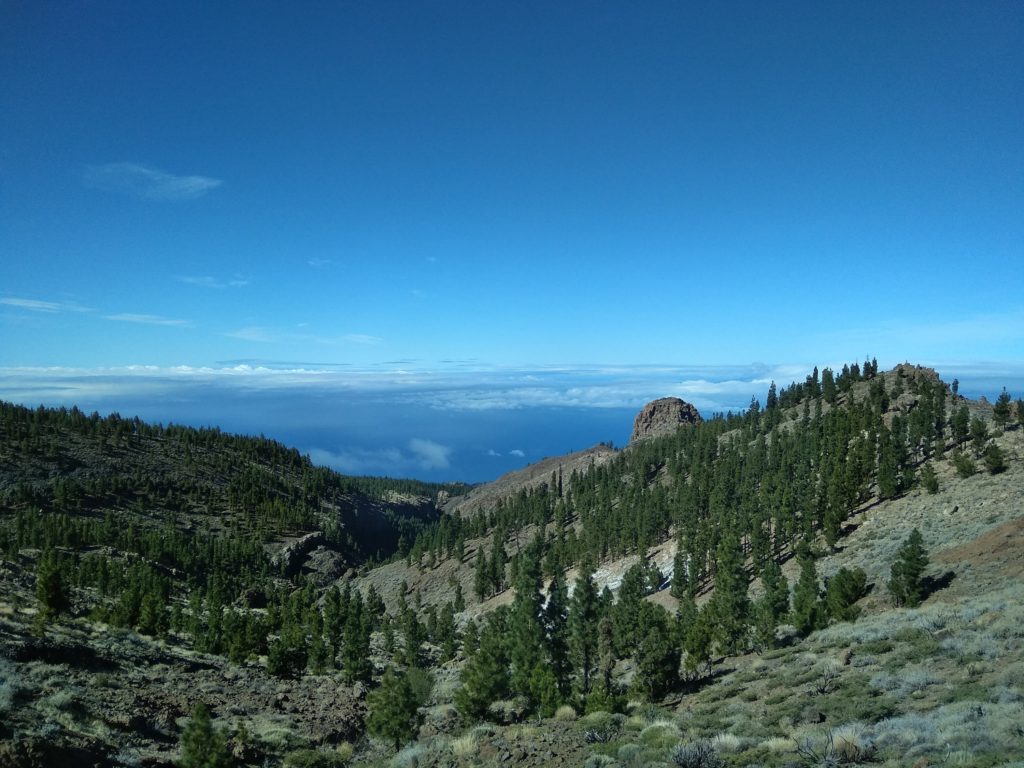 Finally, we entered Teide's caldera, it was the huge plane with a large mountain placed in the middle. The main cone looks beyond insane, that was my first thought. From the airport, it didn't seem as impressive, but from here it was more than that.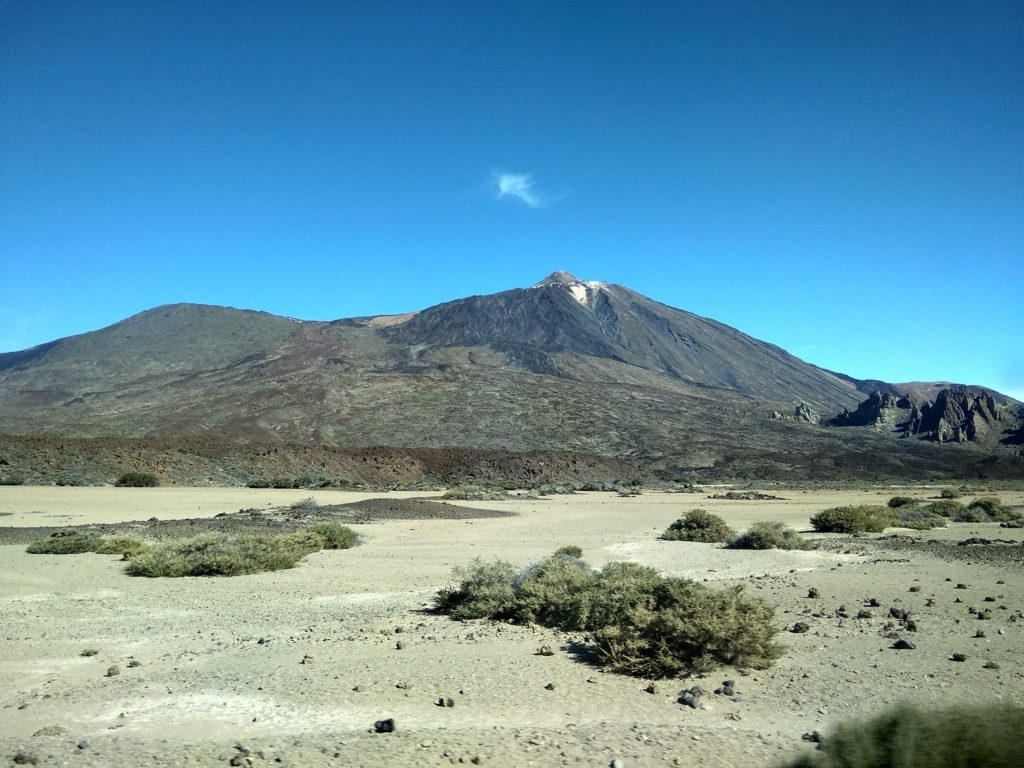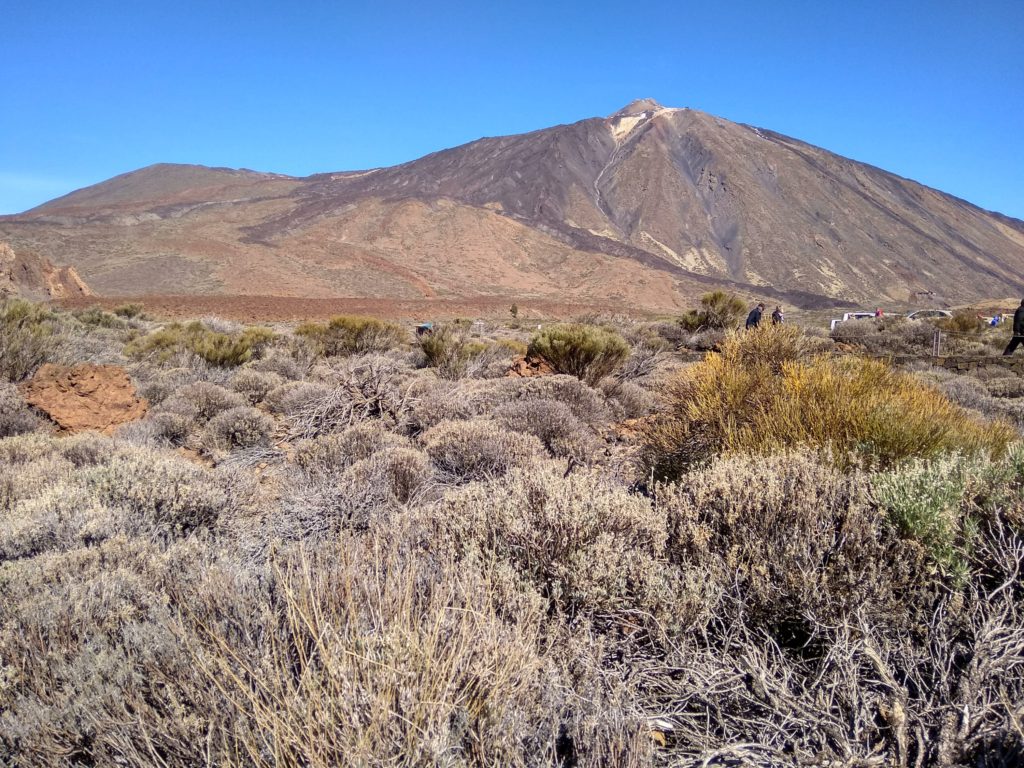 The mountain is placed in a middle of a desert-like landscape, which is part of the Teide national park. It's the most visited natural wonder of Spain, the most visited national park in Spain and Europe and – by 2015 – the eighth most visited in the world.
The park is surrounded by massive caldera walls. The caldera is so huge, that you could probably fit a city with over million citizens inside it.
Few minutes after entering the caldera, we had a short stop before continuing our journey to the cable car station.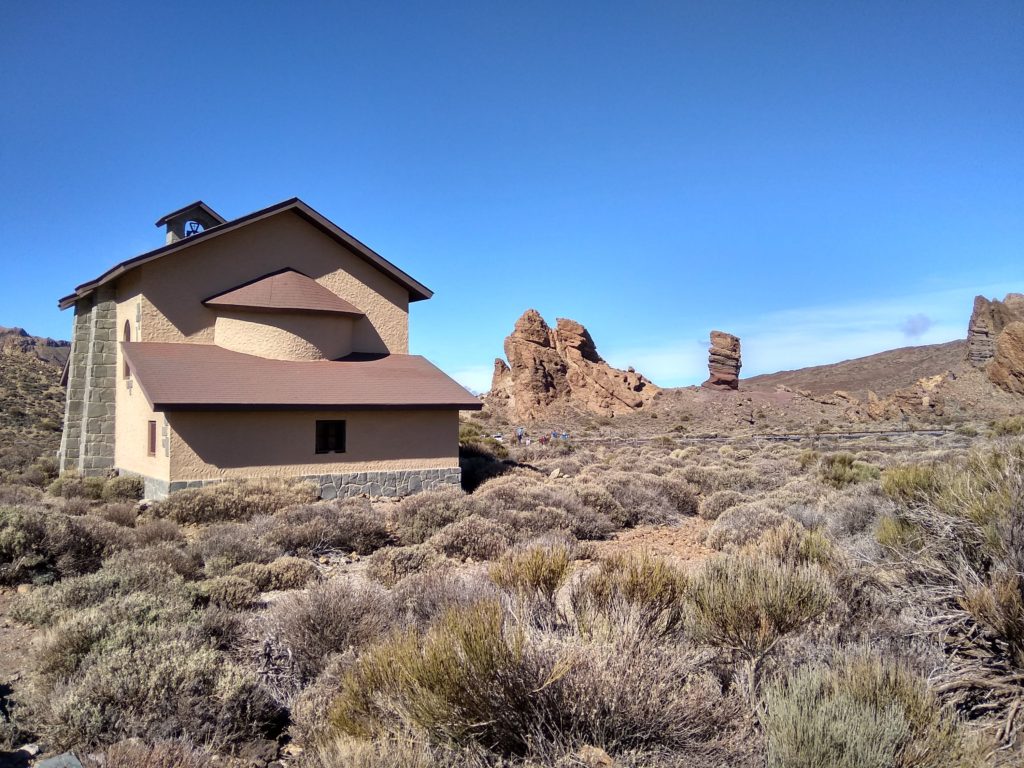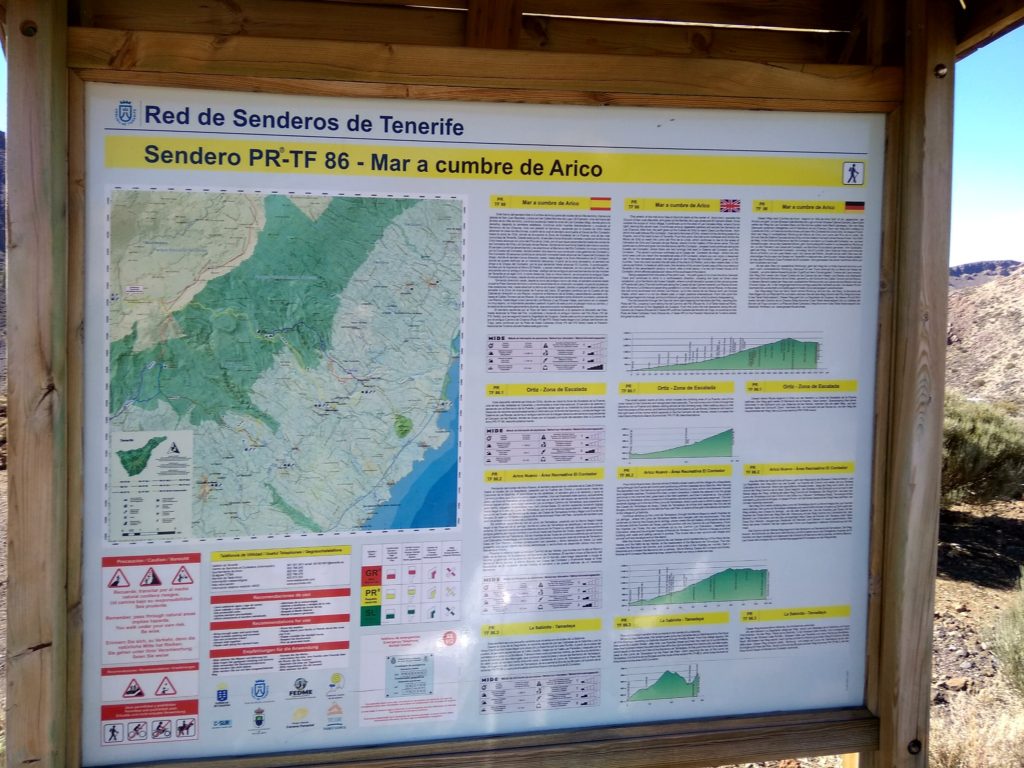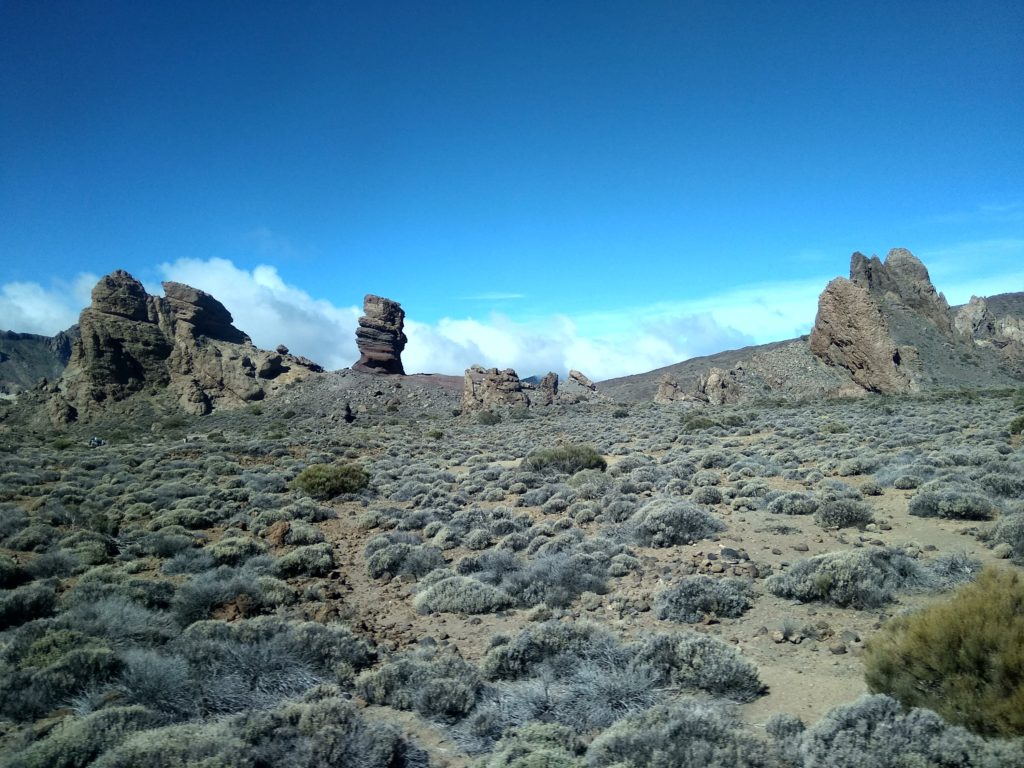 Bad Luck
After additional few minutes, we have reached the cable station, and what a failure it was The cable car was out of office due to strong winds. I took me about 1:45 to get here from Costa de Adeje including all breaks, and I had to wait for about 4 hours to get back.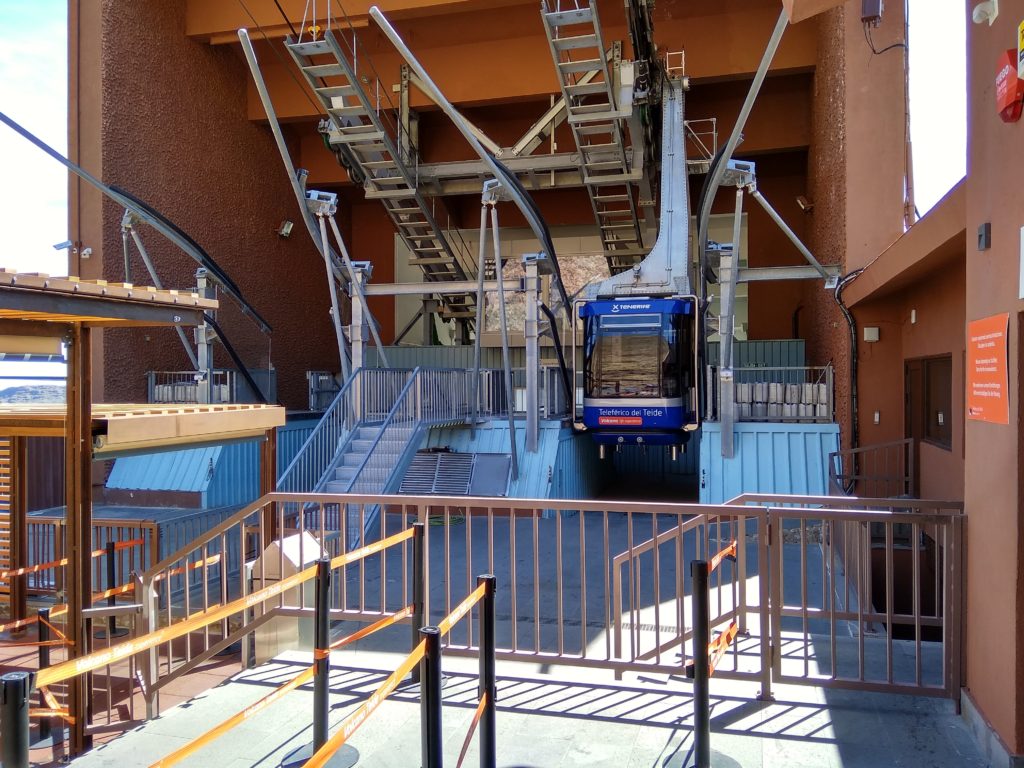 The cable car station parking is also a great viewpoint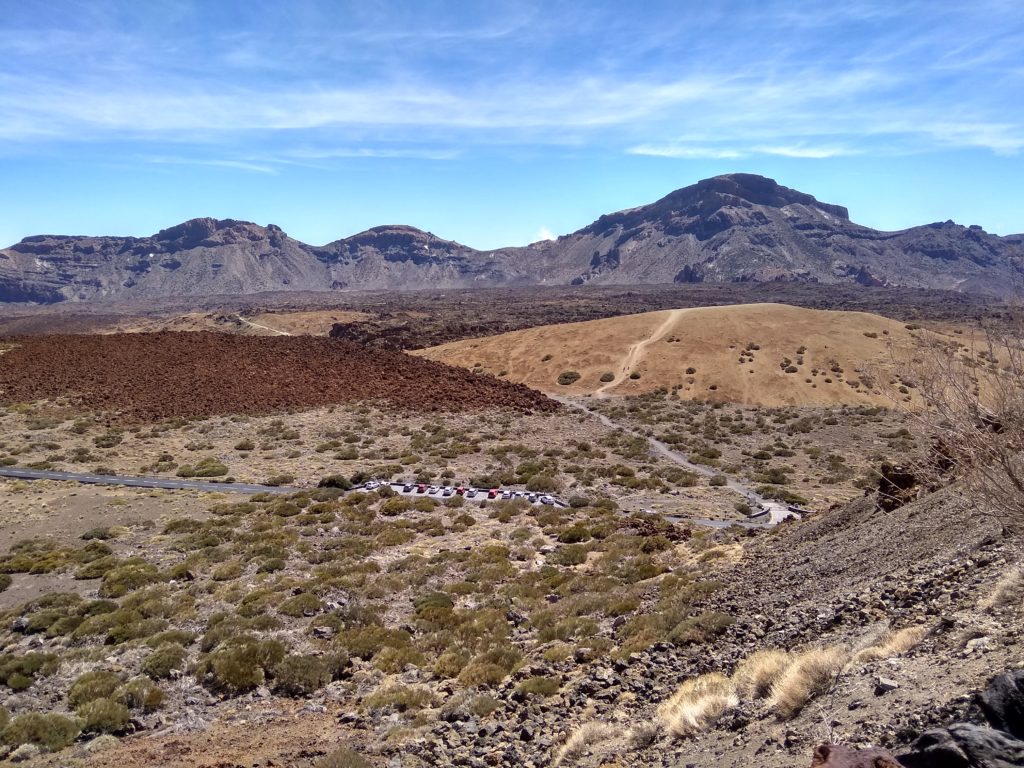 While writing this post I was sitting in the cafeteria at the cable station. I wished I had rented a car, at least it would save me some precious time.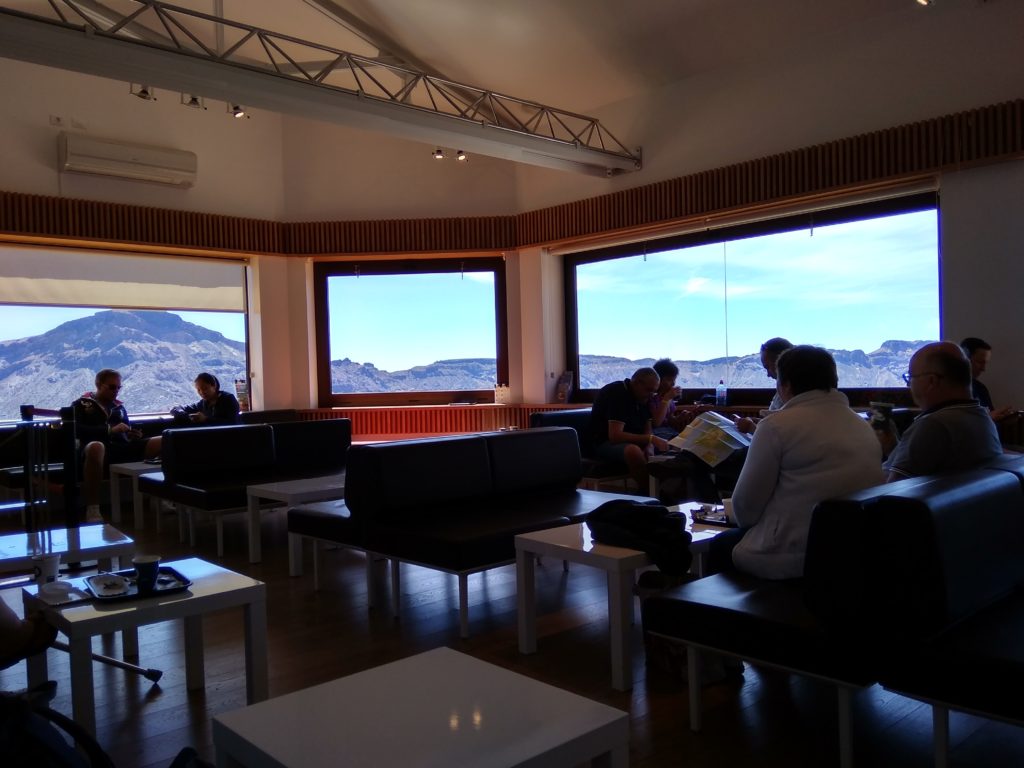 While sitting there I knew that I will have to wait for another visit to Tenerife get to the upper station. Maybe it's even better, as next time I might have proper hiking shoes, hiking permit and motivation to not only get to upper cable station but also to the top.
After 3p.m. I returned to the bus stop, as departure was approaching. The weather got worse on the way back to Costa de Adeje. We were driving in the rain and visibility was low. Fortunately, it was much better at the sea level.