Terrible night
I caught some cold and I didn't feel well during the night. I don't know if I caught it in Madrid due too low temperatures, or if I caught it from a woman seating next to me on the airplane (she was coughing through the whole flight).
Additionally, one guy in my hostel room was snoring through the whole night.
Change of plans
In the morning I was really tired, hence I discarded the idea of going to Teide and I traveled to tourist towns located further west. I did it on foot and it was a really stupid idea :). I thought that I would find a nice shortcut but unfortunately, I found only a junkyard.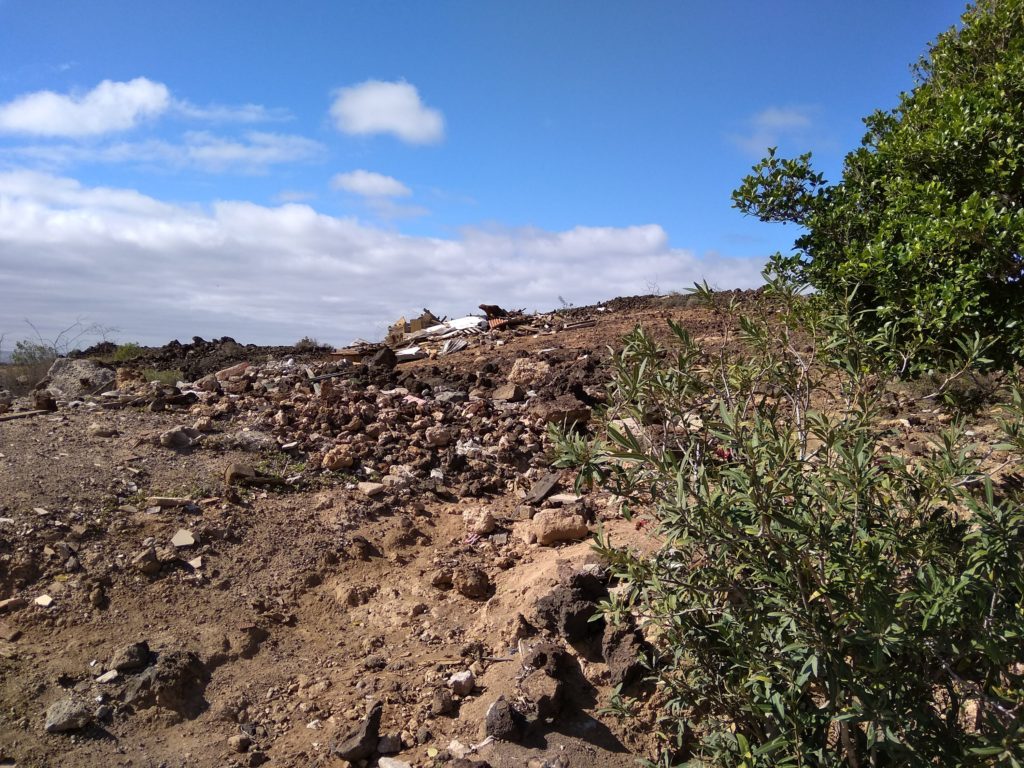 In the end, I was forced to walk along a high traffic road. But there were some small positives to this situation. The first one is that I had an occasion to see a banana plantation.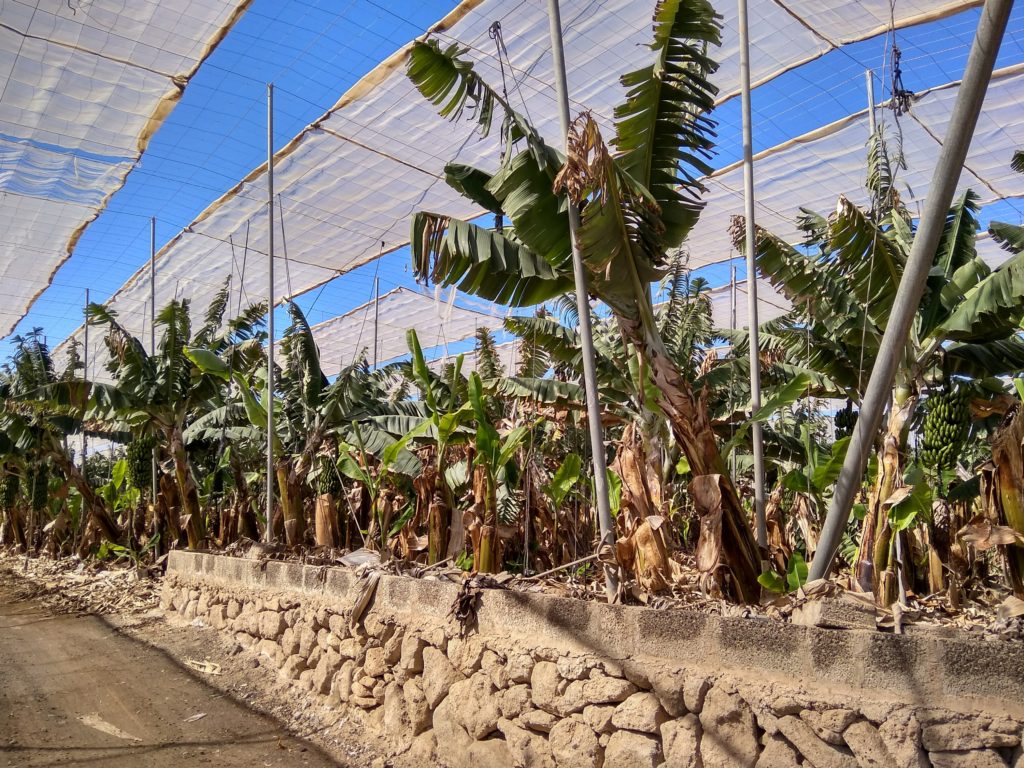 Then I saw awesome cactuses, many of them.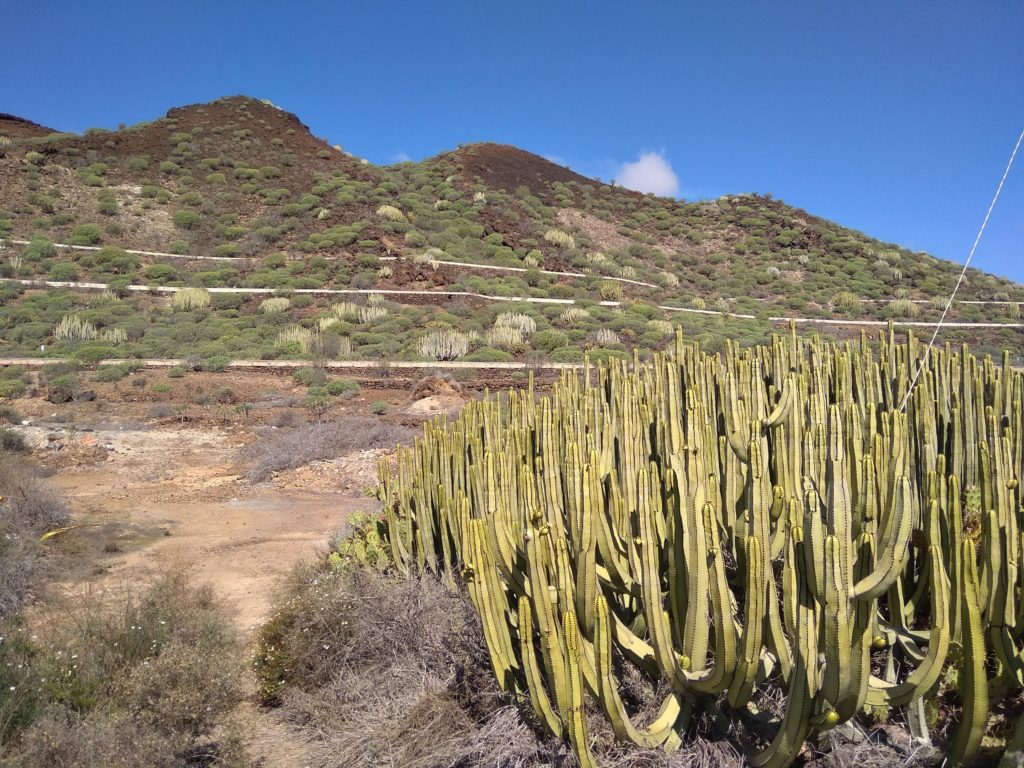 And finally, I saw the island of La Gomera.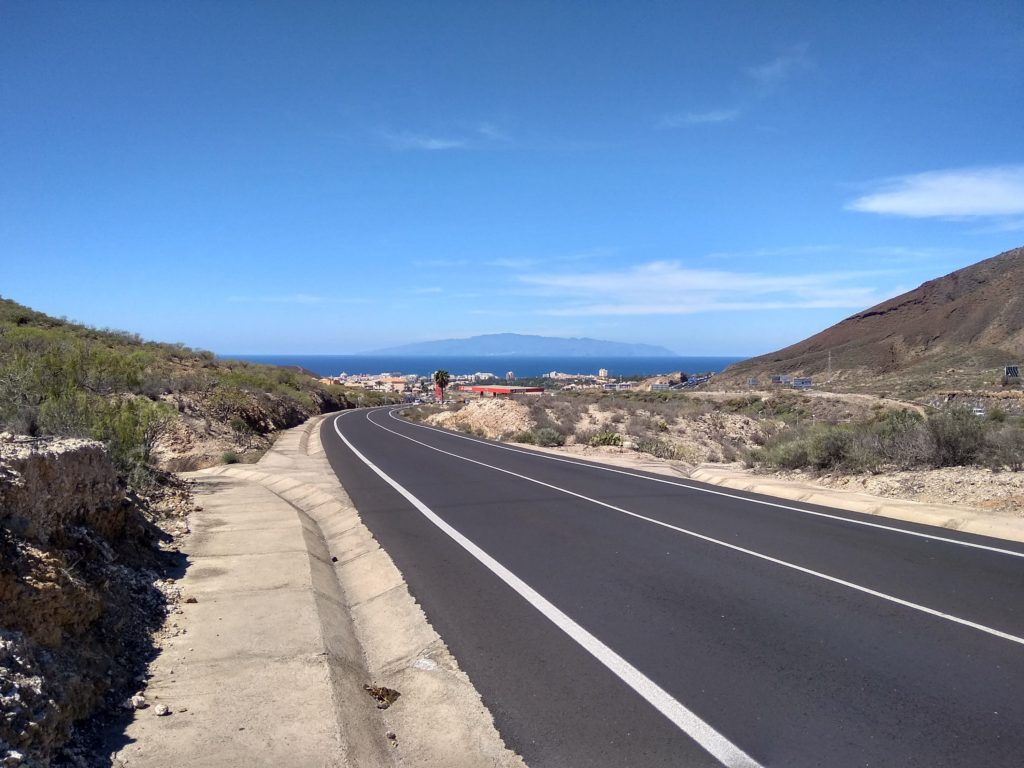 Los Cristianos
After about 3 hours of walking in the sun, I reached the town of Los Cristianos. From there I took a walk along the shore to Costa de Adeje. The seaside boulevard is nicely maintained but it's also highly crowded.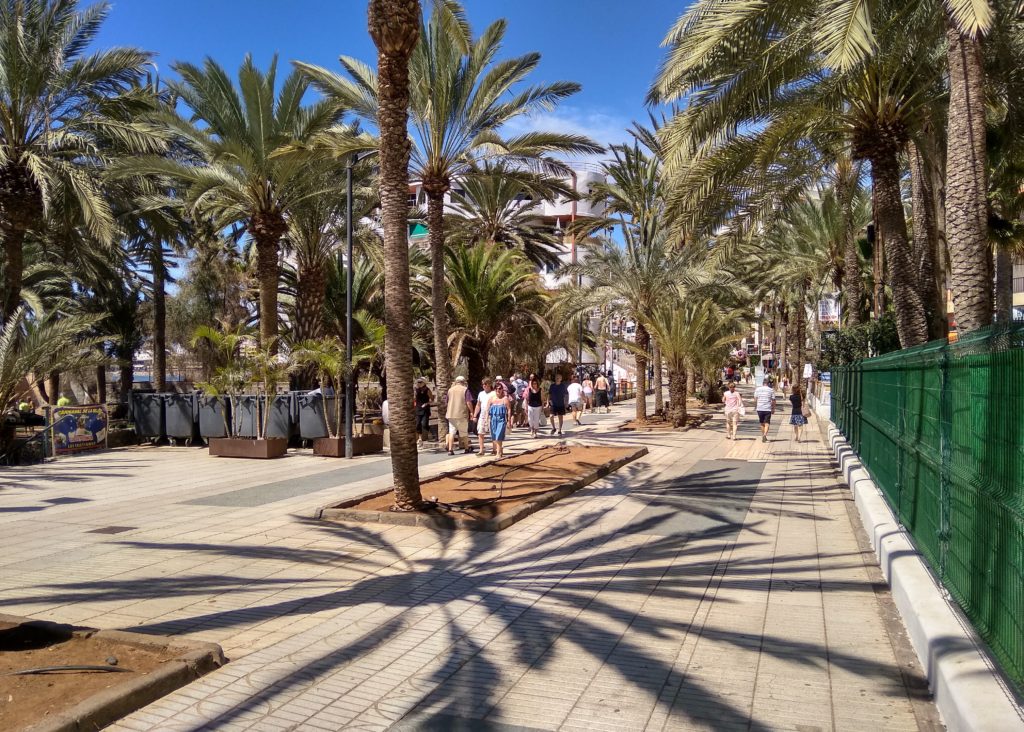 Later at the hostel, I had a discussion with a guy from Denmark, he said it straight that he hated this type of towns, as there are mostly fat people and the food is a sh*t. He also added that the first part of his stay he spent with the friend somewhere in the higher regions. They rented a house there, they hiked during the day, and in the evenings they chilled by the pool. When I think about, it seems like a great way to avoid the crowds.
During this walk, I stopped for a dinner at Lucky 7's Bar & Burger Joint, I've found this place on google maps, and I was worth visiting. For my meal, I ordered a burger with ananas juice.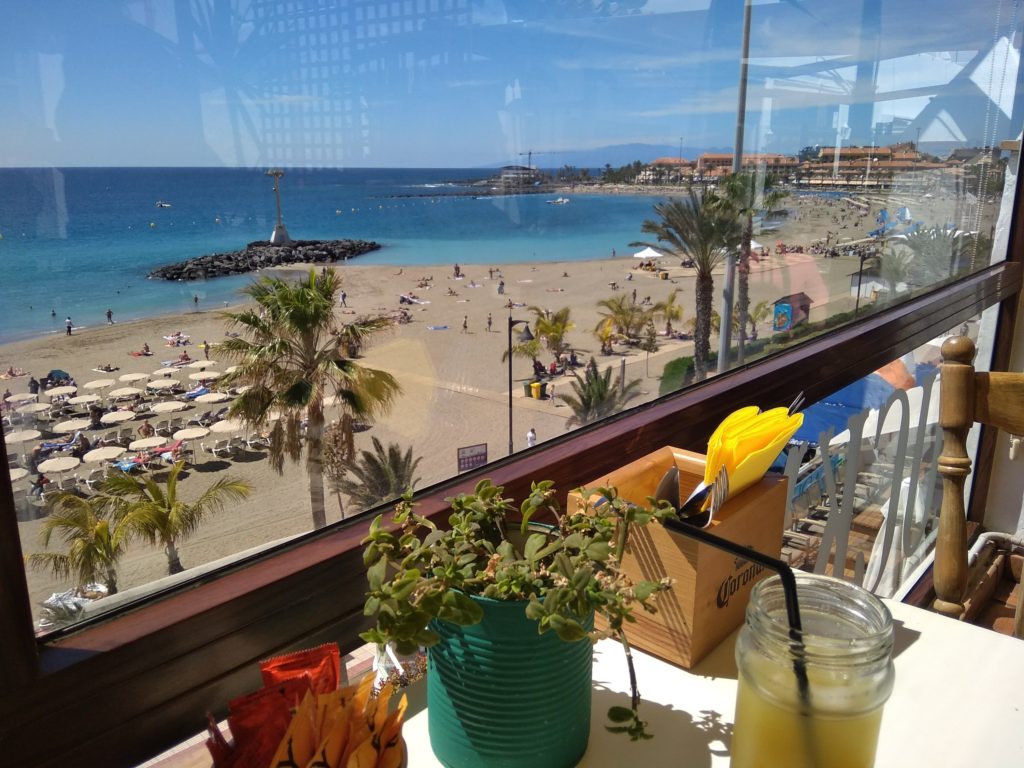 After the meal a continued my walk to Costa Adeje bus station. From there I took a bus back to Costa del Silencio.
Afternoon
In the evening I took a walk in the area. First, I visited a store to buy something for supper, then I took a walk to the marina.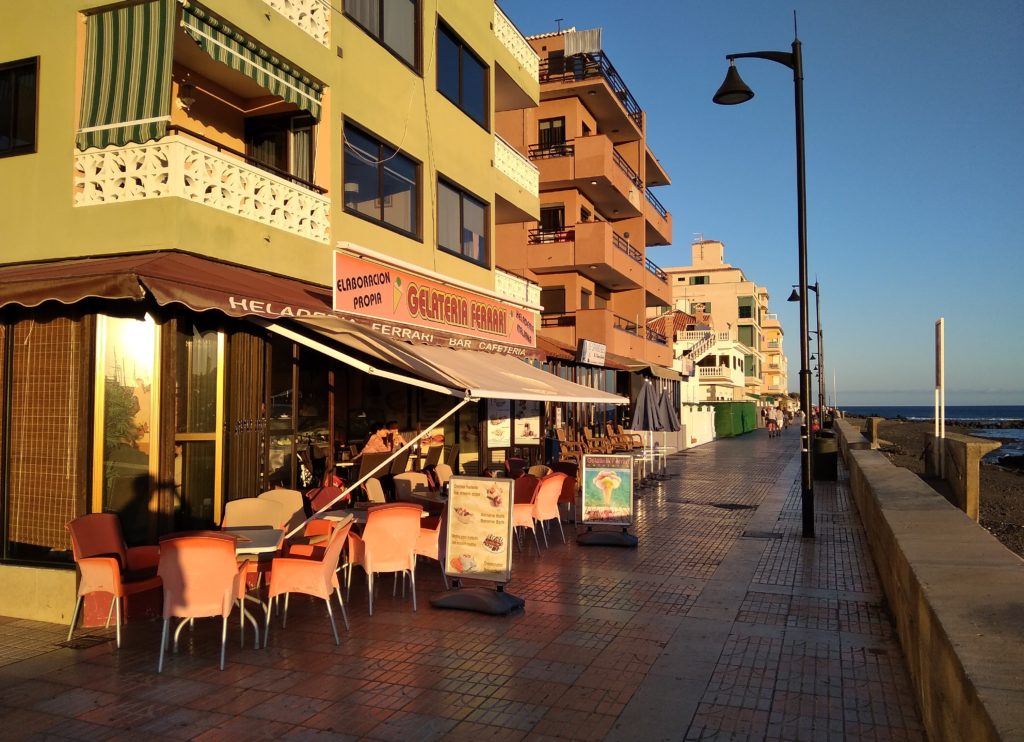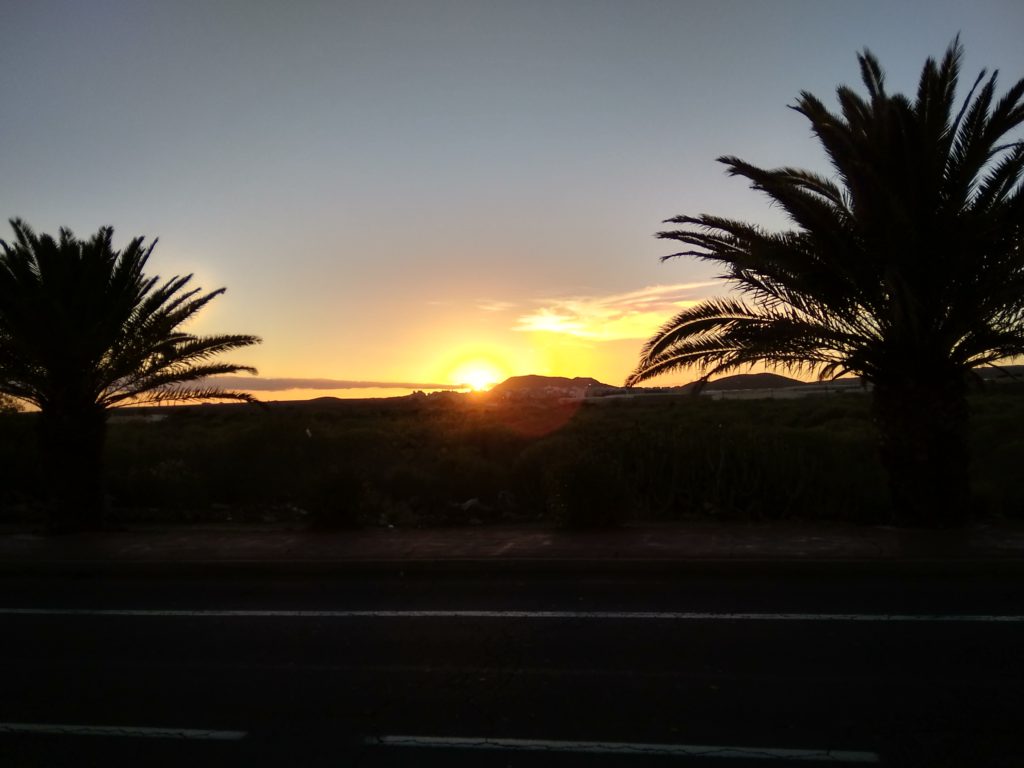 At the end of the day, I  watched a sunset and I came back to the hostel. After taking a shower I went to bed with a hope that I will get up free from cold and that no one will be snoring during the night. I also kept my fingers crossed for good weather as I was planning to visit Teide on the next day.