The morning
Yesterday I fell asleep probably around 9 p.m., but I was so tired that I don't remember when exactly it happened.
I got up at about 7 am and I went for a breakfast. Then I returned to my room to repack my luggage. Fortunately, it is about 12 today in Madrid, hence I didn't have to put on all my warm clothes.
I have checked out of my hostel and I started another self-guided tour. And though it was warmer than yesterday the wind forced me to put on my cap (I actually put two of them on).
Egyptian temple
I started my trip by visiting Temple of Debod. It's an ancient Egyptian temple which was originally built in about 200 B.C., and you are probably asking yourself a question, why is it located in the capital of Spain.
The shrine was originally erected 15 kilometers (9.3 mi) south of Aswan. In 1960 due to dam construction, UNESCO made a call to save this piece of ancient architecture. In 1968 the temple was donated to Spain and it was opened for visitors in 1972. If you are planning to visit it you should check opening days, as its closed on Mondays but it might change.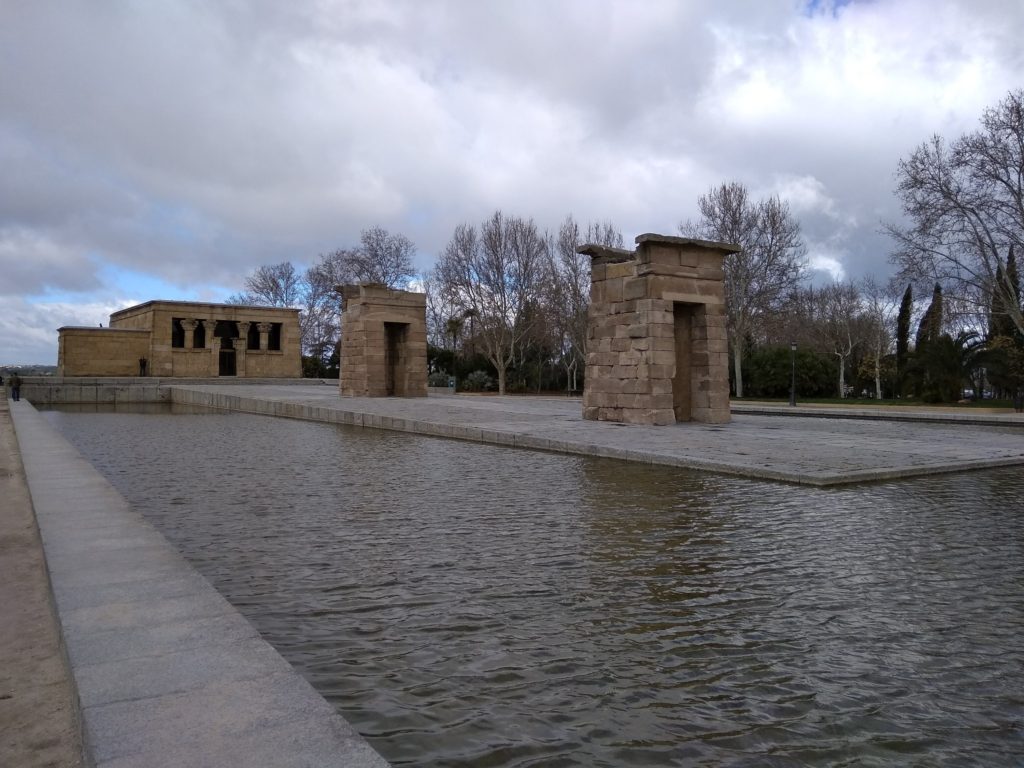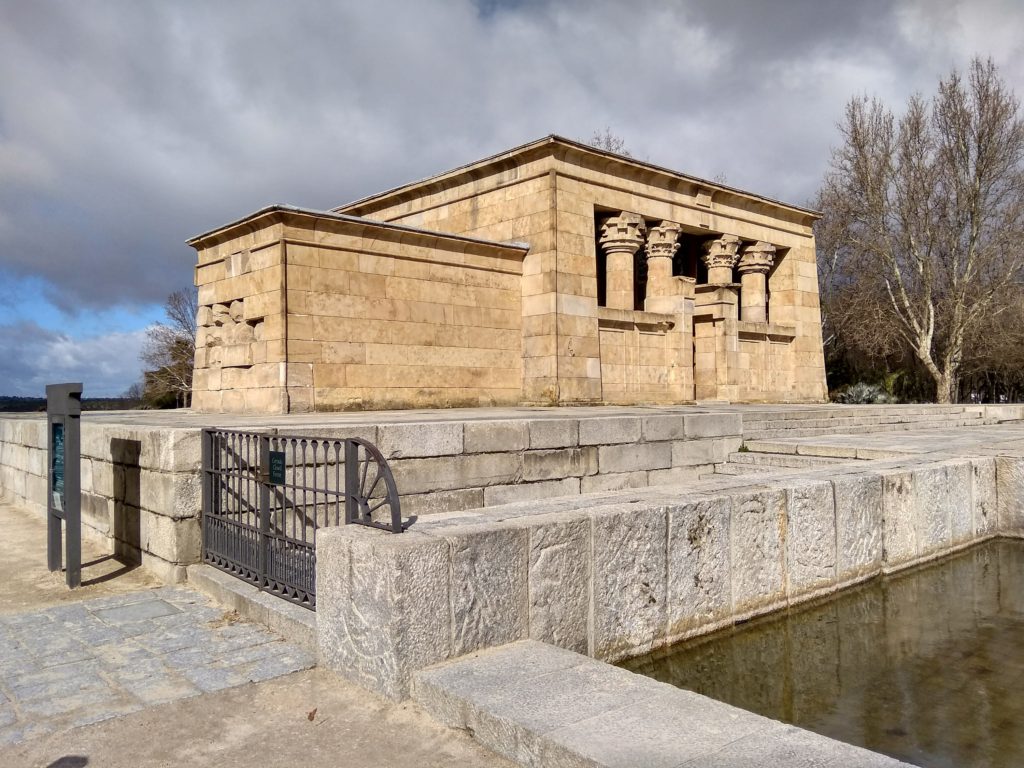 The Temple is located in a small park (Parque del Oeste) from which you will have a beautiful view of Almudena Cathedral and Royal Palace of Madrid.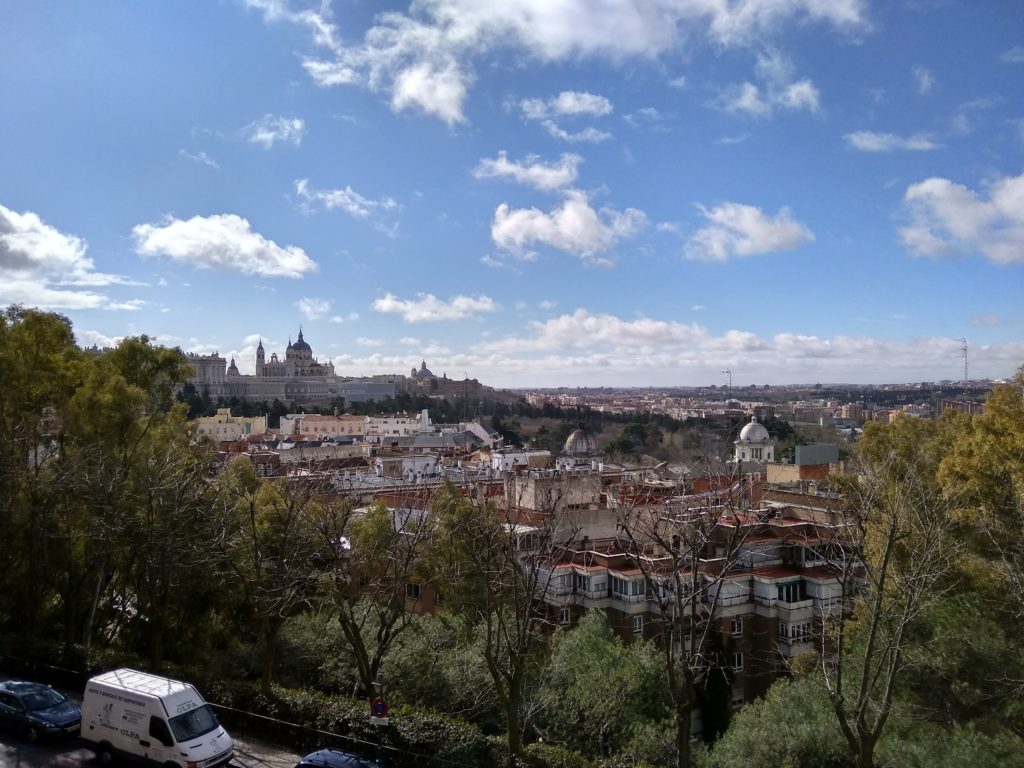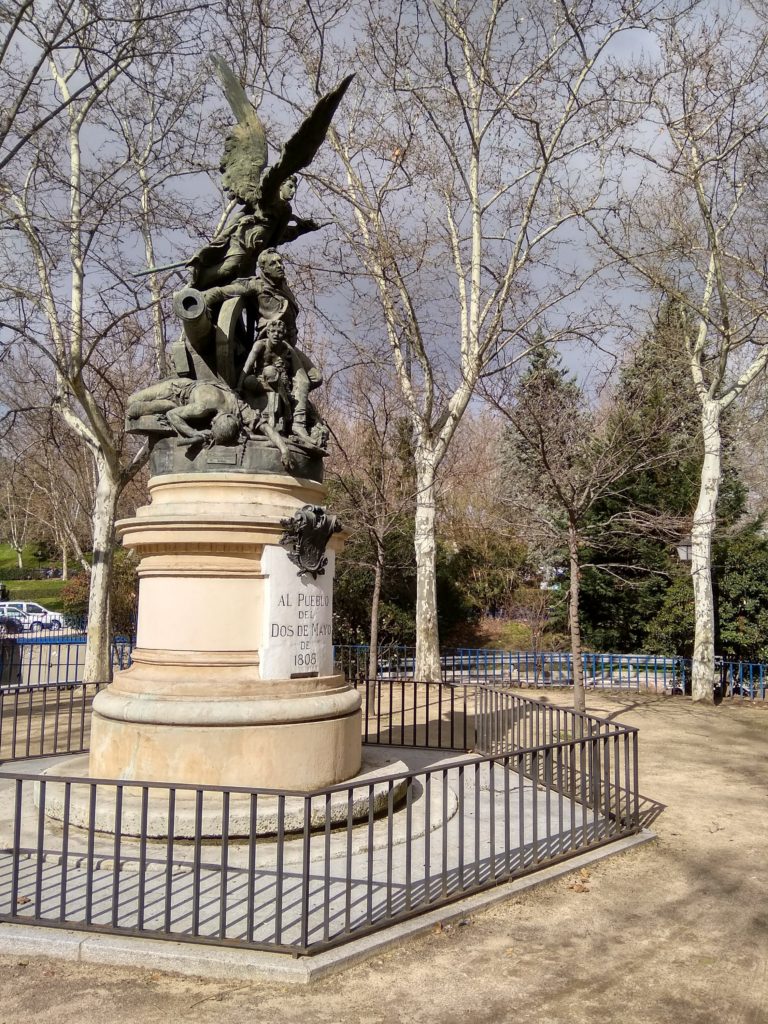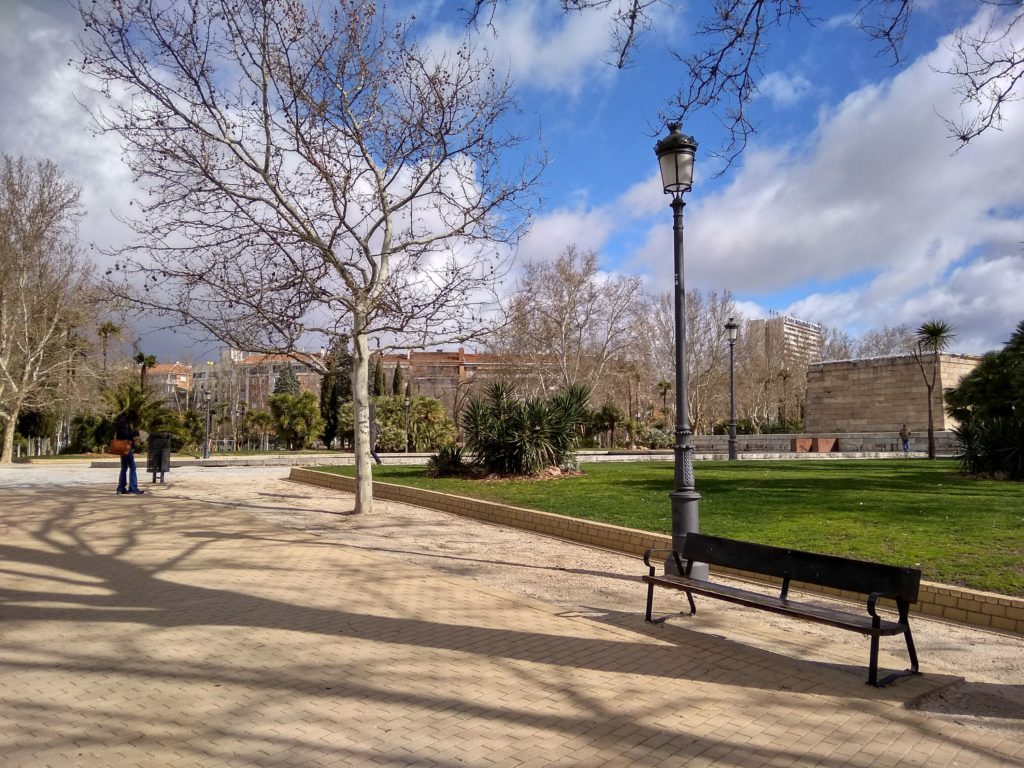 Beautifull Park
Next, I took a long walk to the Buen Retiro Park, where I decided to take a short break from walking. I sat down on one of the benches and I tried to decide what should I have for a dinner. After making this difficult decision I had a short walk around the park. I was even planning to stay a little longer but it started raining.
In my opinion, this park highly resembles Warsaw's Lazienki Krolewskie. There is beautiful architecture surrounded by gardens, trees, some artificial streams. There are also some ponds, on one of them you can even rent small boats.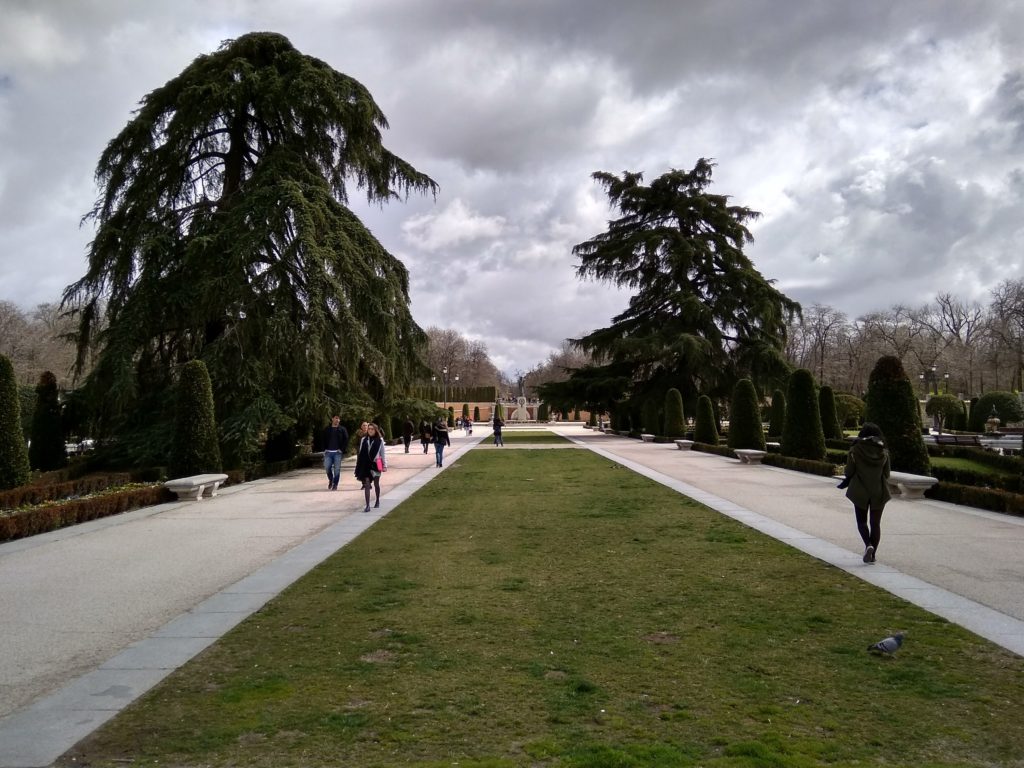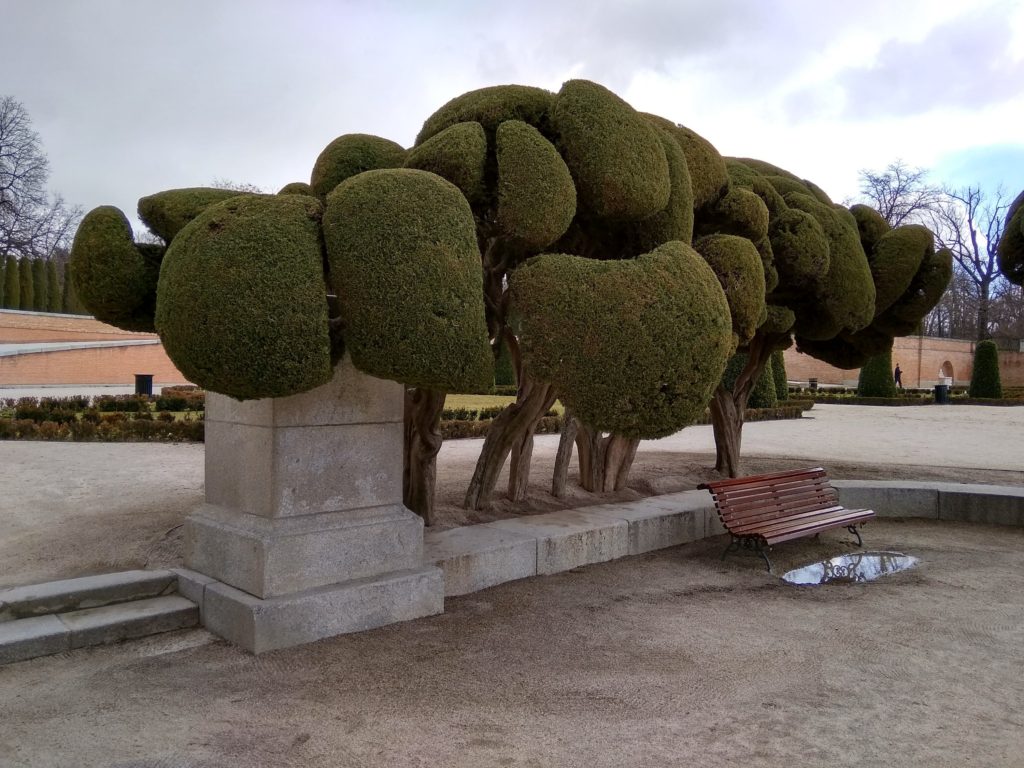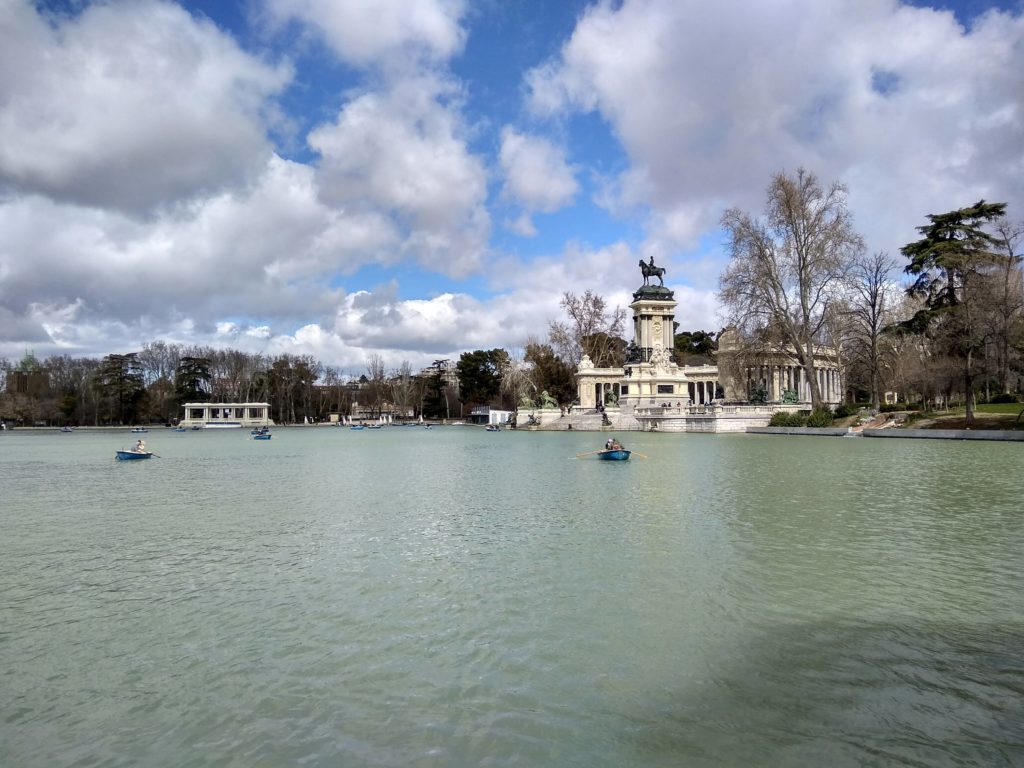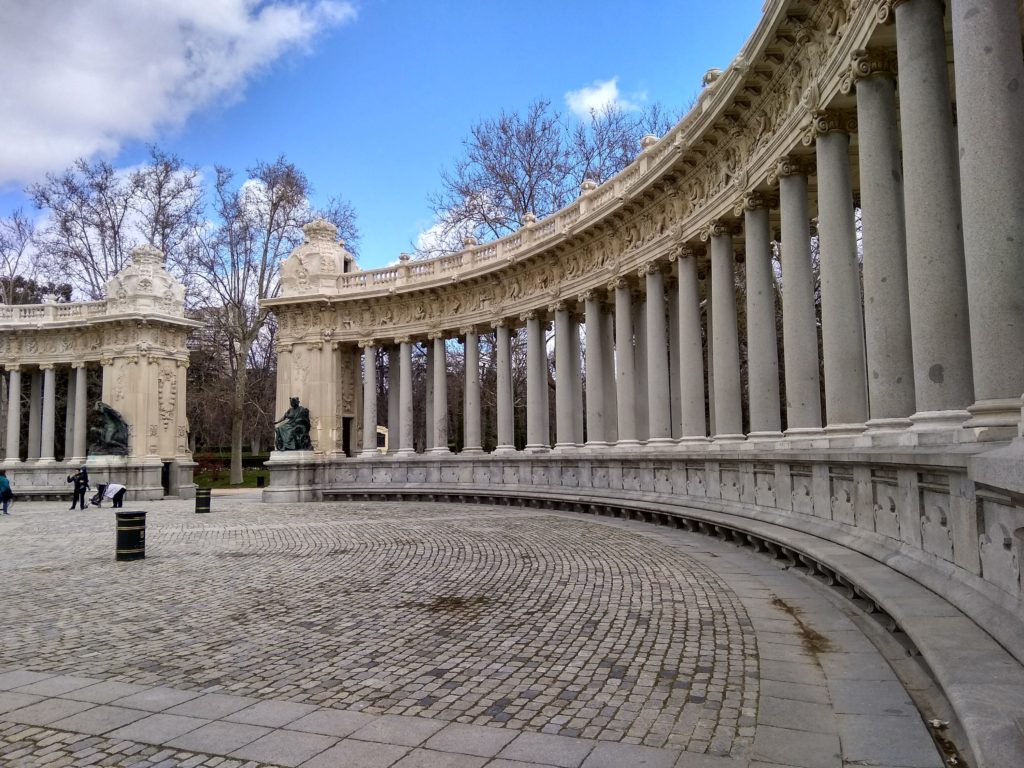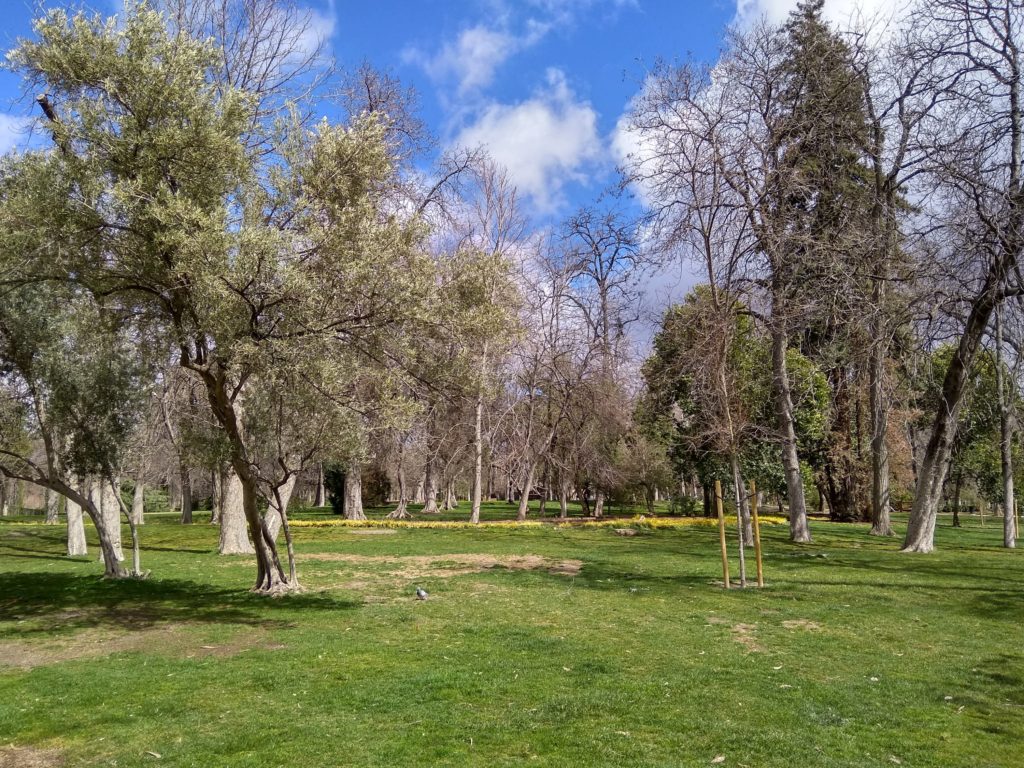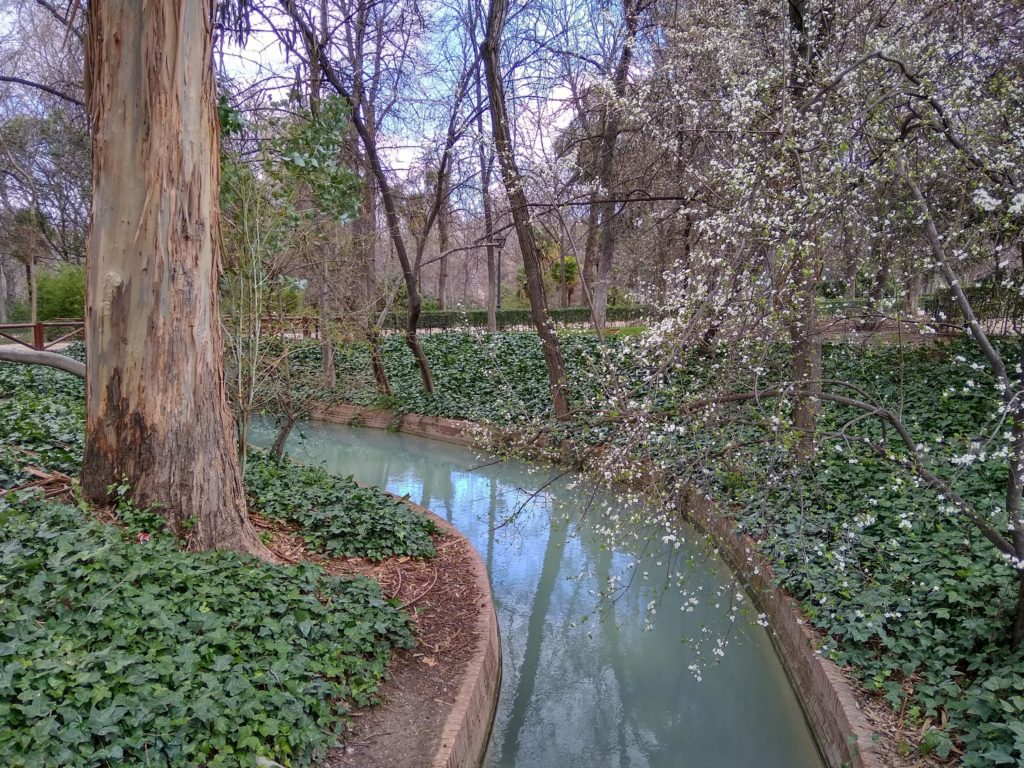 For a dinner, I had a burger with baked potatoes. Then I continued my tour until about 5 p.m. when I decided to take an underground train to the airport.