This is a third and not the last post in this series. The previous two posts are available here:
Spending a night in the Monument Valley
The Monument Valley is located on the border between Arizona and Utah. It is located within the borders of Navajo Nation Monument Valley Park. It is a Navajo Nation equivalent to a national park. The place is accessible from U.S. Highway 163 the route on which Forrest Gump ended his famous running quest in the movie (with Monument Valley in the background).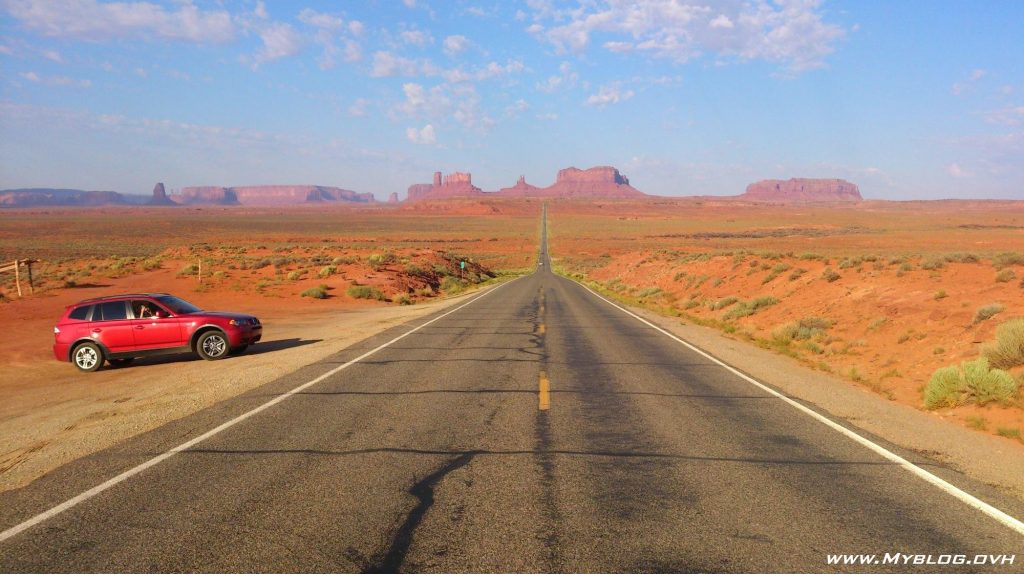 I traveled to this incredible place in 2013. After arrival, we visited the Monument Valley Visitors Center, from which we had a spectacular view of the incredible landscape.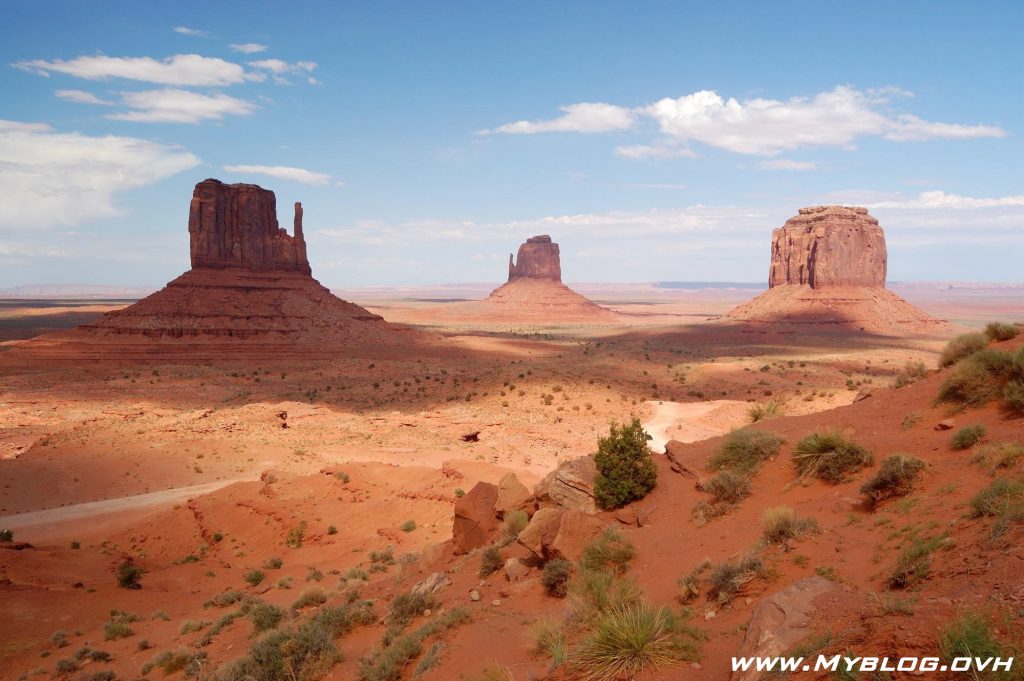 Next, we took a sightseeing jeep tour through the valley. During our visit, we saw a movie crew shooting "A Million Ways to Die in the West".
There was also a short rain which created a beautiful rainbow over Monument Valley.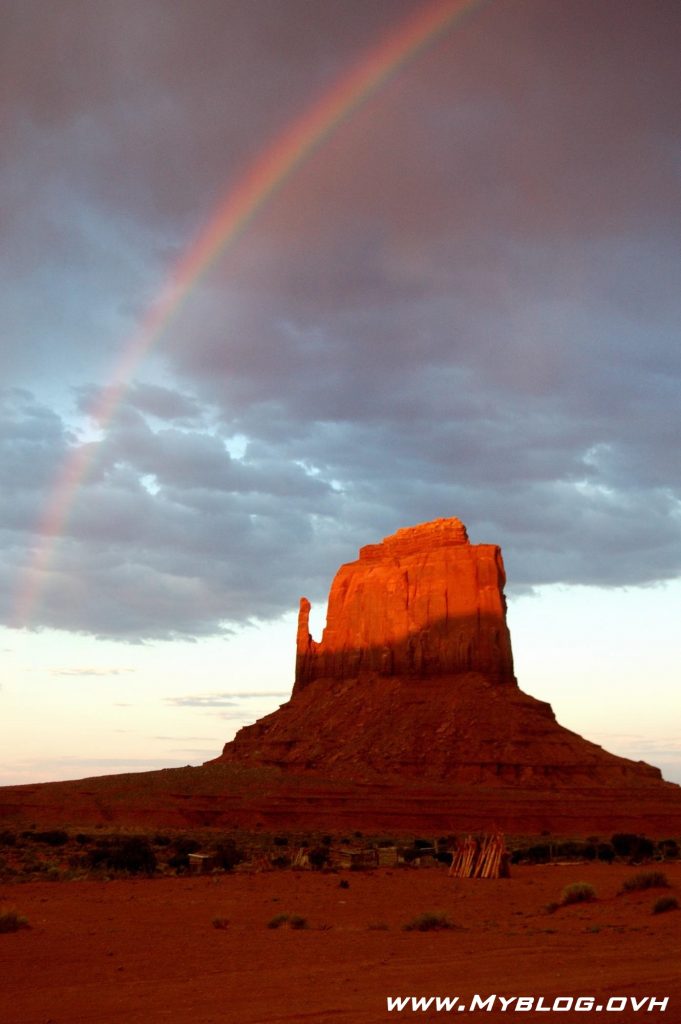 When the tour ended we had a supper, and we listened to some Navajo stories while sitting by the campfire. In the meantime, we enjoyed an awesome play of shadows and lights during the sunset.
Finally, it was time to sleep, as we had to get up early to see the sunrise. Lying in the sleeping bag under an open sky full of stars was an incredible experience. In such low light-pollution areas, night sky really shows it's true beauty.
This slideshow requires JavaScript.
In the morning we observed a beautiful sunrise…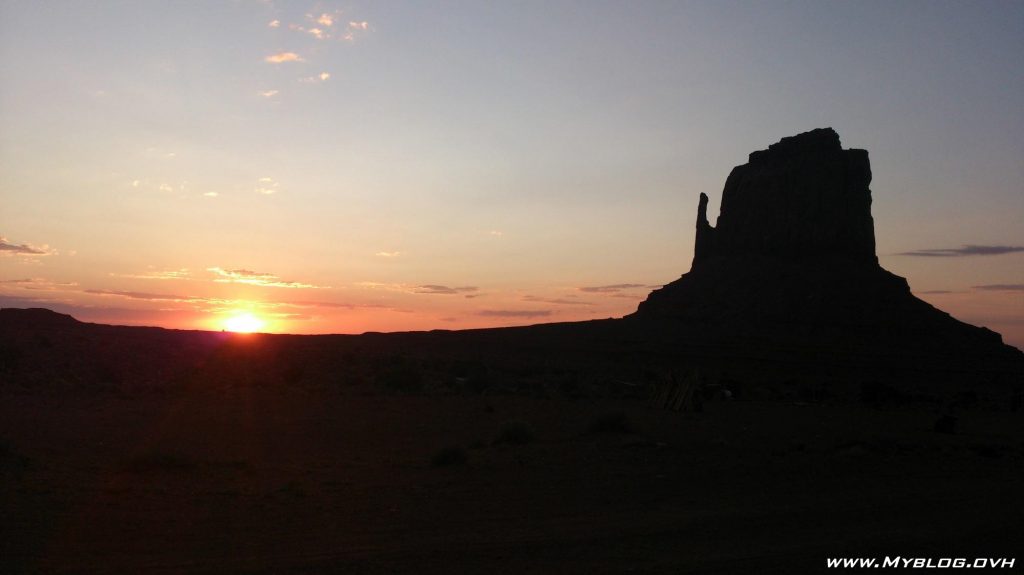 Scuba Diving in Hawaii
From time to time, my mind was invaded by a thought that it would be great to try scuba diving and snorkeling. When I've booked my flight from San Diego to Honolulu, it became obvious to me – if not now, then when (probably never)?
At the day of my dives, I arrived at the company's office before 8:30 a.m. and I filled a document in which I had to answer some questions regarding my health condition.
After filling the documents, we (me and other participants) were invited to the hotel's pool area. While sitting on the sunbeds we had a brief introduction to the theoretical basics of scuba diving. We were taught about breathing underwater, equalizing the air pressure inside sinuses and ears, removing water from a diving mask, and more. Next, we were given scuba equipment to test newly obtained skills in the pool. I already knew that it was a great idea to sign up for the dives. Finally, we had to take a test that checked the obtained knowledge.
After arriving at the diving spot, we entered the water with a ladder at the back of our boat, and we floated on the surface for some time. Then we had our BCDs (buoyancy control device) adjusted.
Then our descent has started, we reached about 14m below the ocean's surface (I can't remember the exact depth), and it was an extraordinary experience. It was like flying, having complete freedom of movements in the surrounding space was simply awesome. While diving we have seen green sea turtles (honu in the Hawaiian language), many fish species and even a sea snake.
You can read the full story here.
This slideshow requires JavaScript.
Visiting Pearl Harbour
When it comes to trip destinations, Hawaii Archipelago is truly a paradise on earth. There are beautiful beaches, awesome diving spots, the temperatures of air and surrounding waters are nearly constant throughout the whole year, there are also incredibly sharp mountains and tropical forests.
But there is more to the islands than just their natural beauty. There is also a lot of history. Probably the best-known, and the most important historic site there is the Pearl Harbour.
I visited this historic landmark in 2012. I ordered the ticket online of 9$ from Recreation.gov. At the site, you will learn a lot about the Japanese attack that caused the American entry into World War II.
You will see the USS Arizona Memorial, which marks the resting place of 1,102 sailors and Marines killed on USS Arizona during the Japanese surprise attack. The memorial was built over the battleship's sunken remains. It's really a touching place, with all the names of casualties written inside. Additionally, you can still see an oil slick on the water over the ship's body.
This slideshow requires JavaScript.
Observing New York's Landscape from the Top of the Rock
If you want to experience a view of New York City from above, I highly recommend visiting the observation deck which is located on the top of 30 Rockefeller Plaza. This is the only activity on this list, that requires buying a ticket, but you won't regret it. The building was completed in 1933 and is 260 meters high.
You can purchase a ticket for a single visit, or for two visits within 24 hours. The second option gives you a possibility to see Manhattan's landscape during night and day. I purchased my ticket online, and I visited the Rockefeller building twice on the same day. The ticket was sent to my email address as a QR code, which was scanned on entry.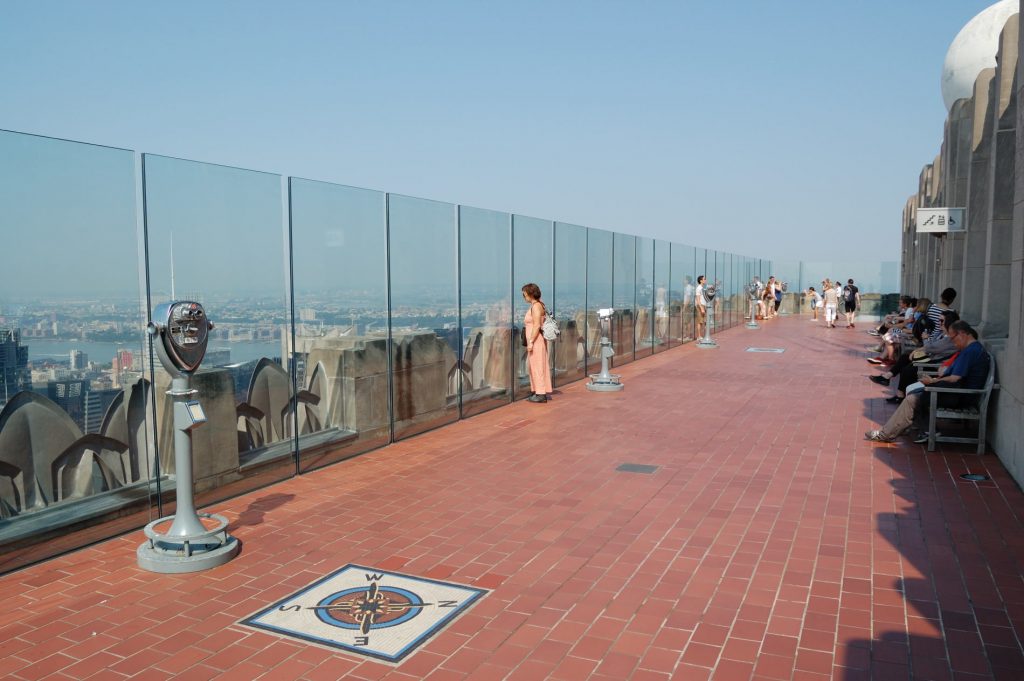 After entering the building I took an elevator to the observation deck. The Rock has three observation decks. From the highest deck, you will have an unlimited view in all directions (no glass walls or high fences). While looking north you will have a magnificent view of Central Park. If you look south you will see three famous buildings: Chrysler Building, Empire State Building, and the One World Trade Center. The last two of these buildings also have their own observation decks which you can visit. Chrysler building also had one, but it has been closed since 1935.
This slideshow requires JavaScript.
On my way back to the hostel, I saw neons of the Radio City Music Hall.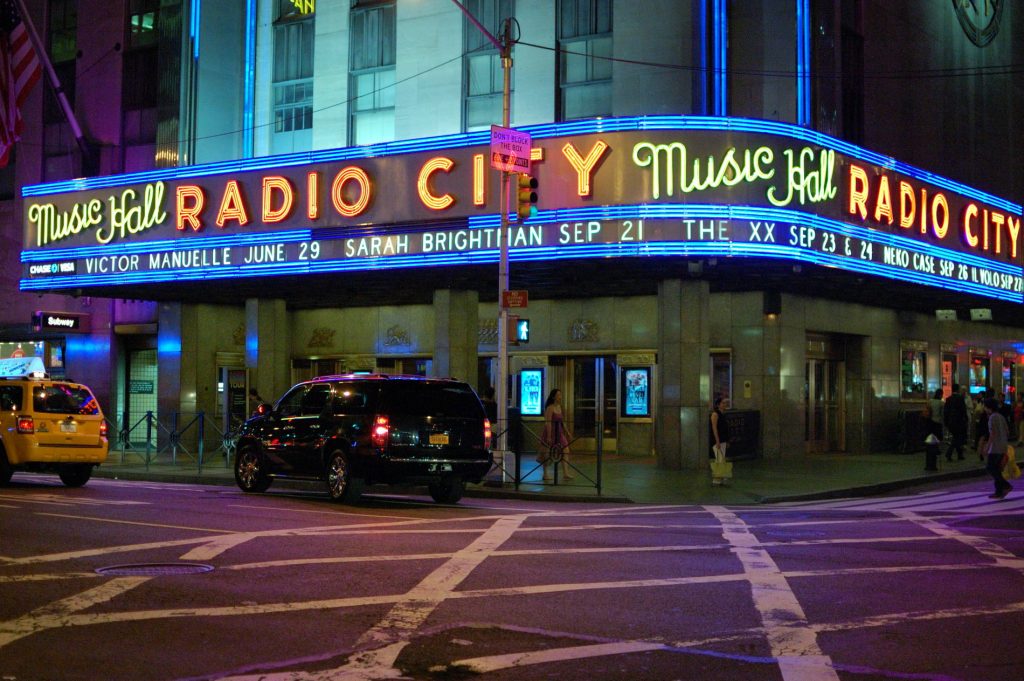 Taking a boat ride through swamps of Louisiana
Since watching documentaries about Everglades National Park, I've been dreaming about visiting swamps in America. Though I was not able to visit the Everglades, I cruised through the swamps of Louisiana. Our operator was Honey Island Swam Tours.
During my cruise, I saw beautiful plants, birds, insects, and alligators.
This slideshow requires JavaScript.

I was born in Warsaw, Poland. I lived there for over 30 years. Since December 2018 my life stretches between my home country and the UK. I hold a Ph.D. in Photonics Engineering. I'm interested in STEM, startups and the proper version of FOOTball
If you spot any grammar errors in the text, please let me know, I will be happy to make corrections.