Dream of scuba diving
From time to time, my mind was invaded by a thought that it would be great to try scuba diving and snorkeling. When I've booked my flight from San Diego to Honolulu, it became obvious to me – if not now, then when (probably never)?
Singing up for the dives
Before departure to the United States, I've bought myself a mask and a snorkel so I wouldn't need to look for the snorkeling equipment after my arrival. When I arrived in Honolulu I've signed up for so-called "PADI DISCOVER SCUBA® DIVING" (PADI – Professional Association of Diving Instructors, visit PADI's website for more information). A scuba company that I selected for the dives had its headquarters in The Waikiki Beach Marriott Resort & Spa.
I've booked two dives at the cost of about 135$. I arrived at the company's office before 8:30 a.m. and I filled a document in which I had to answer some questions regarding my health condition.
Learning the basics of scuba diving
After filling the documents, we (me and other participants) were invited to the hotel's pool area. While sitting on the sunbeds we had a brief introduction to the theoretical basics of scuba diving. We were taught about breathing underwater, equalizing the air pressure inside sinuses and ears, removing water from a diving mask, and more. Next, we were given scuba equipment to test newly obtained skills in the pool. I already knew that it was a great idea to sign up for the dives. Finally, we had to take a test that checked the obtained knowledge.
Getting to the diving spot
After passing the test, we had a short break, and we headed to the marina. From there we took a boat to our diving spot. I still clearly remember a view of Diamond Head (a volcanic tuff cone) that we had from our boat.
This slideshow requires JavaScript.
After some time, the engines of our boat have stopped, this silence meant that we have arrived at our diving spot. We put on the diving equipment and our first dive began. We entered the water with a ladder at the back of our boat, and we floated on the surface for some time. Then we had our BCDs (buoyancy control device) adjusted.
My two scuba dives
Then our descent has started,  we reached about 14m below the ocean's surface (I can't remember the exact depth), and it was an extraordinary experience. It was like flying, having complete freedom of movements in the surrounding space was simply awesome. While diving we have seen green sea turtles (honu in the Hawaiian language), many fish species and even a sea snake.
The time passed really fast and we had to go back to the surface. We had a short break to have a snack and visit a restroom, and it was time to make a second dive. We descended to a similar depth, and seen more species of fish, and again green sea turtles.  After this dive, we returned to the marina. In summary, I can say that I had really enjoyed this activity.
Snorkeling in Hanauma Bay
For the snorkeling experience, I decided to visit Hanauma Bay State Park, which is located on the southeast coast of Oahu Island. This is one of the most popular tourist destinations on the island, getting around a million visitors each year. The bay was declared a protected marine life conservation area and underwater park in 1967. For more information about bay and entry fees please visit the park's web page.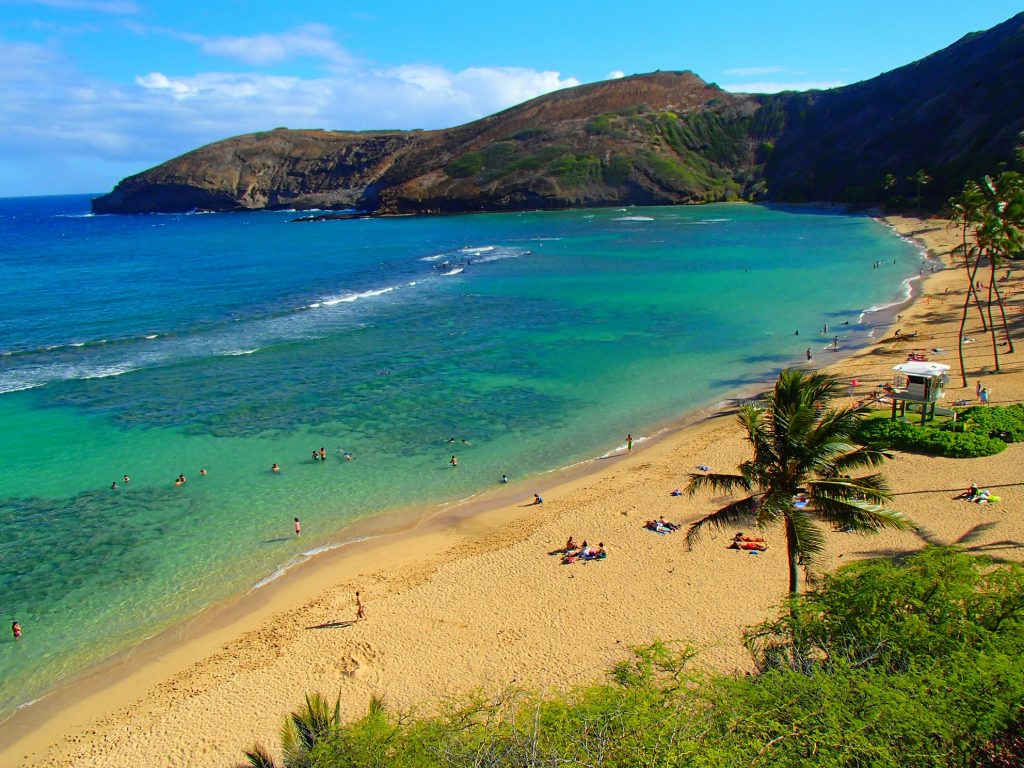 All the first-time visitors are required to watch a video about marine life, preservation, conservation, and safety rules for the park. After watching this video I headed to the beach.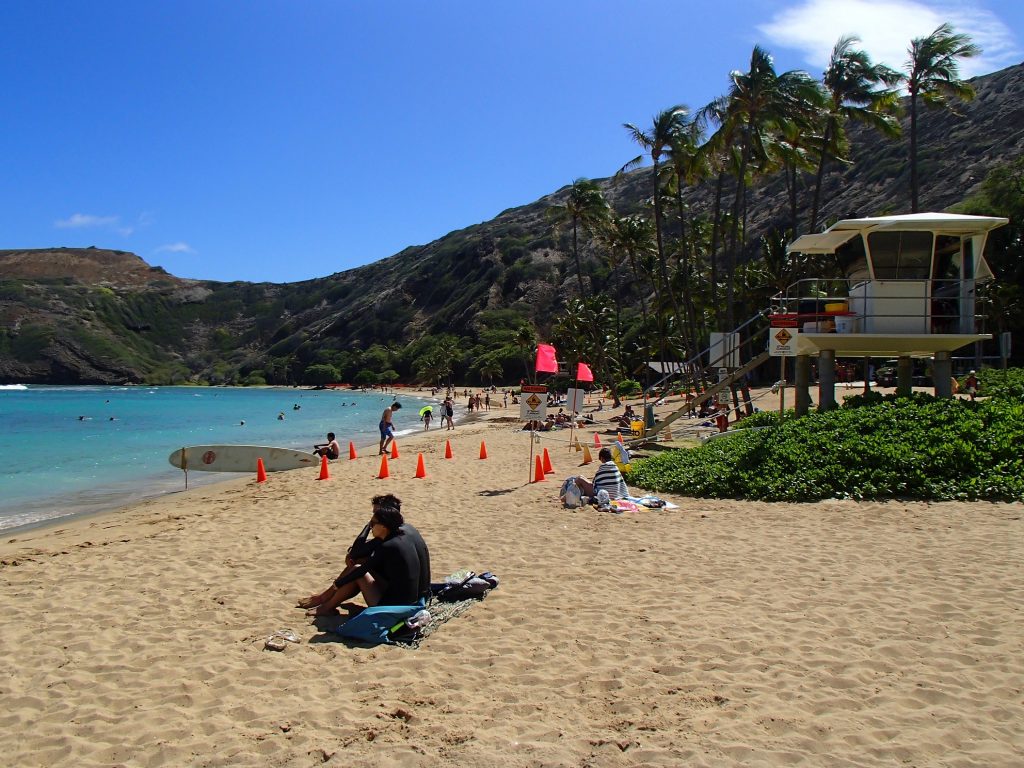 I put down my towel on the sand, then unpacked my snorkel and diving mask. Then I headed to waters of the bay to take some pictures and observe fishes. The sun was shining, and the waters of the bay were really warm and calm. I took some pictures, then I returned to the beach to get some rest. I've enjoyed my visit and entered waters of the bay three times before returning to the city of Honolulu.
This slideshow requires JavaScript.