Introduction
The Grand Canyon is so vast that probably no photo can give it justice. You can show how beautiful some of the rock formations are, you can present some extraordinary landscapes. But in my opinion, it's impossible to present how magnificent the canyon really is. I had seen many pictures of Grand Canyon before visiting the United States. I had seen some documentaries on television, but what I saw after coming to the Canyon's edge can't be described with photos or words. You have to go there to really admire this place, and if you get there, one of the best ways to experience the beauty of this place is by doing some hiking.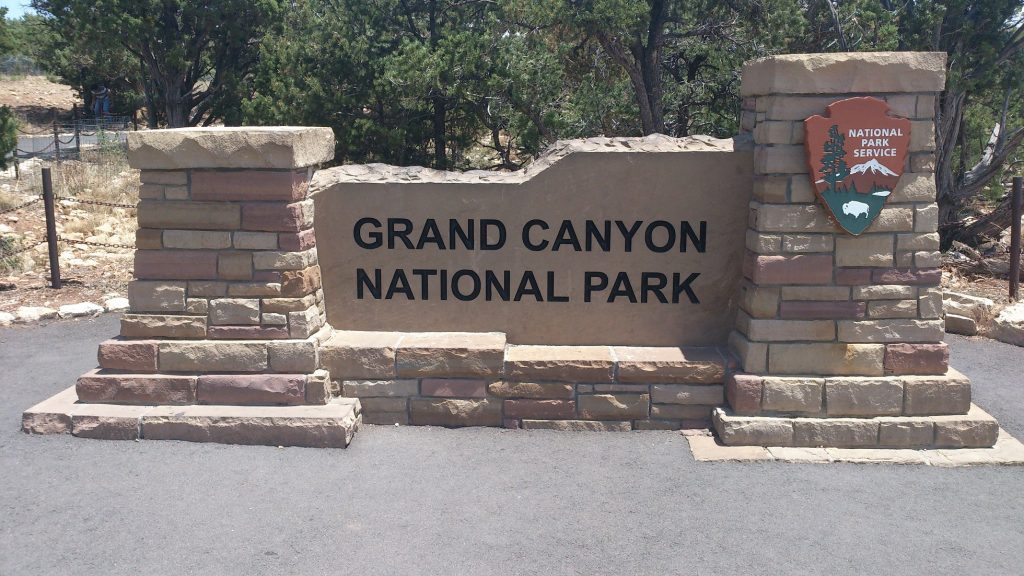 About my hike
During my adventure with Trek America, we've hiked from the Grand Canyon Village (GCV), which is located on the canyon's south rim to the Plateau Point and back to the GCV. The total length of the hike was about 13 miles with an elevation gain of 900m.
Buying a new bag
The day before this hike, I needed to do some shopping, as I had only a large backpack (osprey kestrel 48),  and I realized that unpacking and using it as a daypack would be an overuse. Therefore I went to buy a smaller one day pack but during my visit to the store I've found something much better – a Kelty Oriole lumbar pack. It allowed me to carry two Gatorade bottles in the nests on the sides, three sandwiches, some snacks, my documents, cell phone, and one replacement t-shirt.
Since then it has become one of my favorite pieces of gear. I use it one-day hikes. I also use it to carry my DSLR and three lenses while going for short bicycle rides.
Bright Angel Trail
We started our trip early in the morning (if I'm not mistaken before 6 a.m.), to minimize sun exposure as there is a little shadow on the trail.
After Arriving at the canyon's edge, we were welcomed by a beautiful landscape.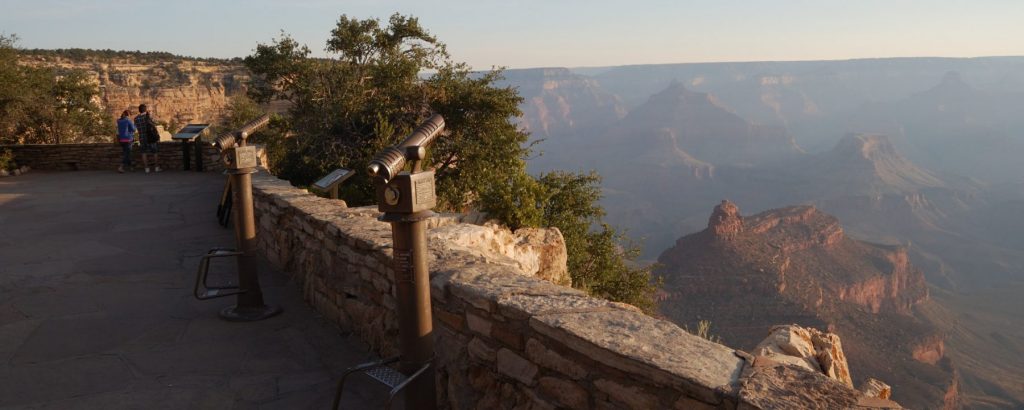 Our hike down started with the Bright Angel Trail. Just after the beginning of our trip, we have seen some mule deer from a close distance. The deer seemed to be accustomed to the presence of people, as they didn't show any fear.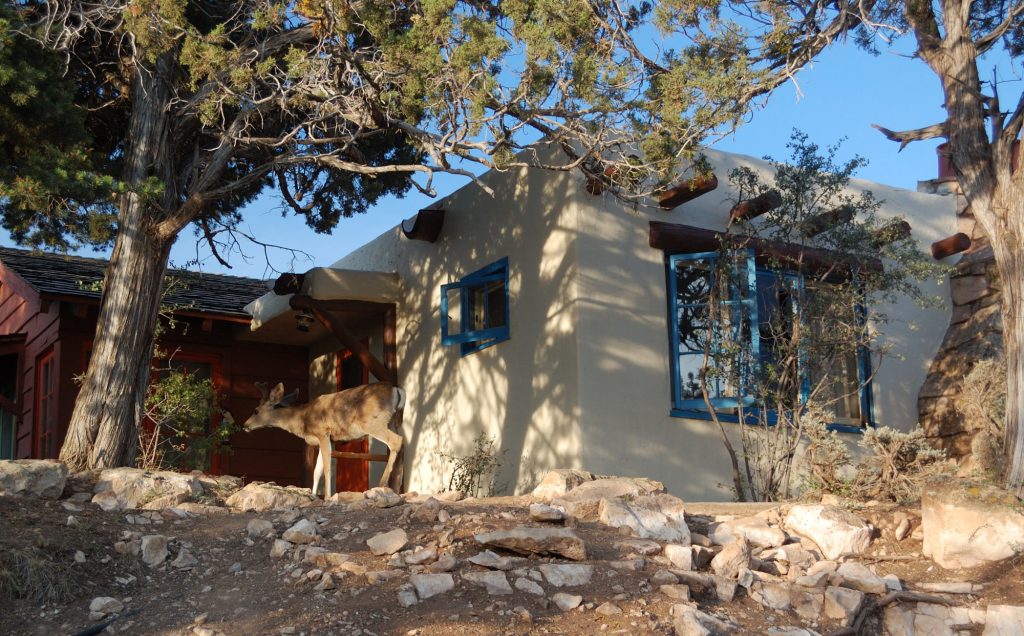 On our way down we've been passed by mules, which are used for transporting gear and people to the bottom of the Grand Canyon, so beware and make some place on the trail if required.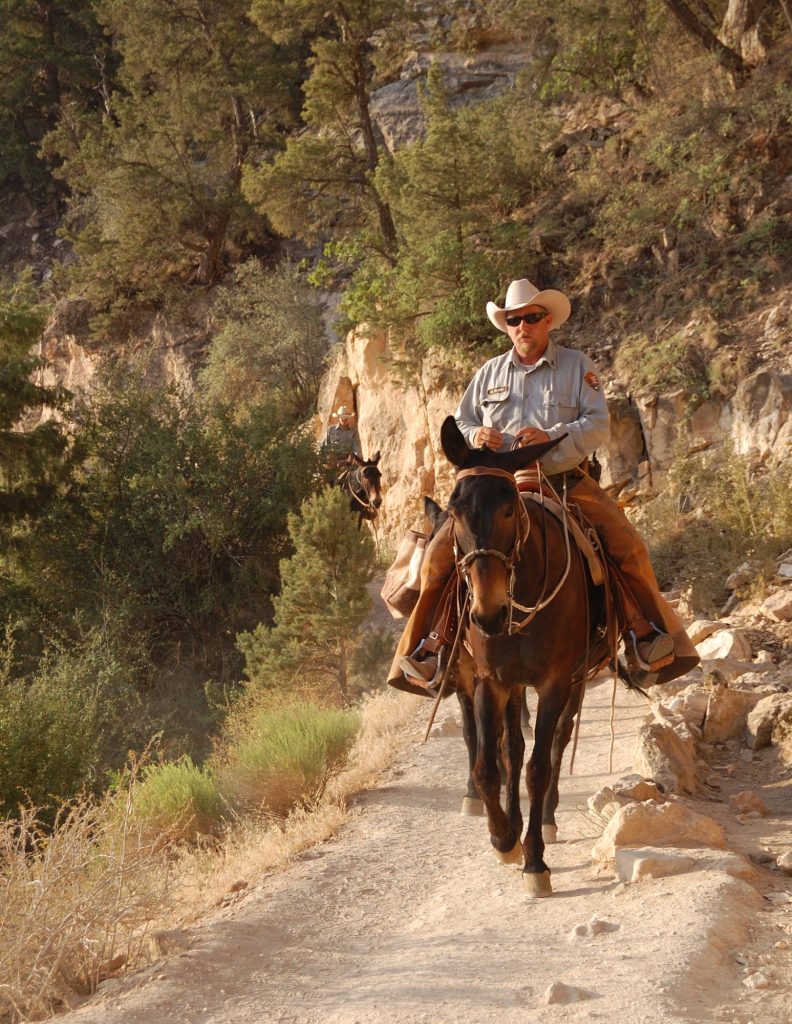 While we were hiking down, the temperatures were rising, but the views that we were experiencing on our way down were spectacular. I don't remember when, but I was able to completely empty one of Gatorade bottles quite fast (even we were hiking down). Fortunately, on the trail, you can find three water refilling points. If you plan to use them, please remember to check if the sources are operational at the time.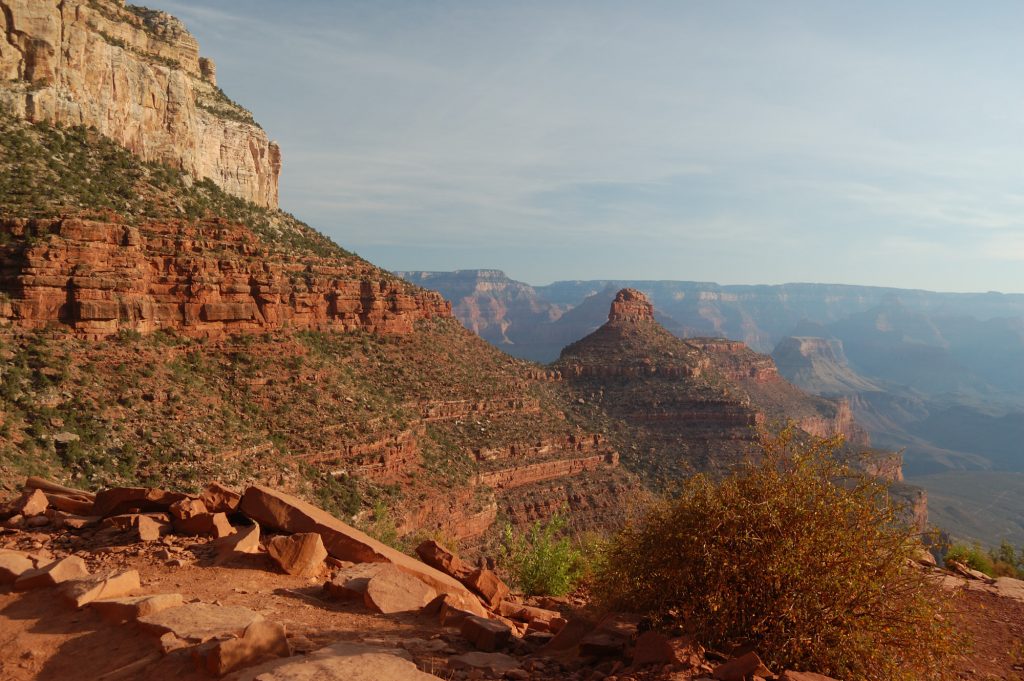 The views were mostly dominated by many shades of red and orange rocks, with some plants breaking this domination with a little green color. Walking further, down we were seeing canyon walls getting higher and higher behind us.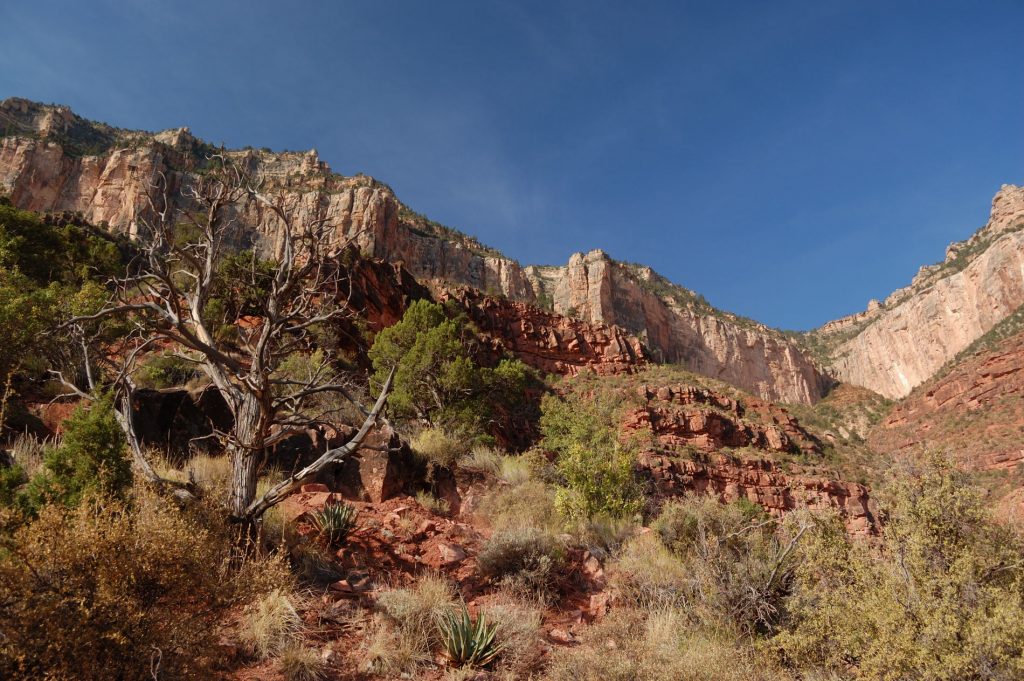 The Indian Garden
After about 5 miles we entered the Indian Garden, which welcomed us with vivid shades of green color. It's looked like an oasis full of life in a middle of a desert. There is also a campground in the Indian Garden, but you are required to obtain camping permit in advance (and there are much more requests than issued permits, so apply in advance). From the Indian Garden, we've taken a Plateau Point Trail.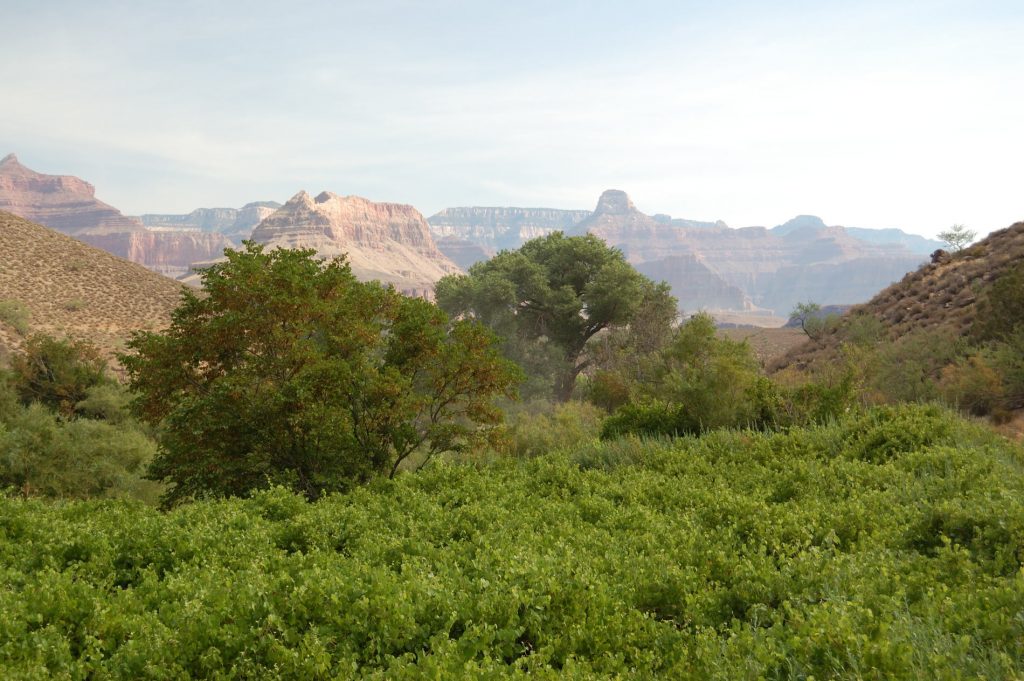 Further on our way we have met other inhabitant of the Grand Canyon – the California kingsnake (Lampropeltis getula californiae). This is a nonvenomous species, but at the time of our hike, this fact was unknown to me. The snake had been resting on the middle of the path and started running away before I was ready to take a picture.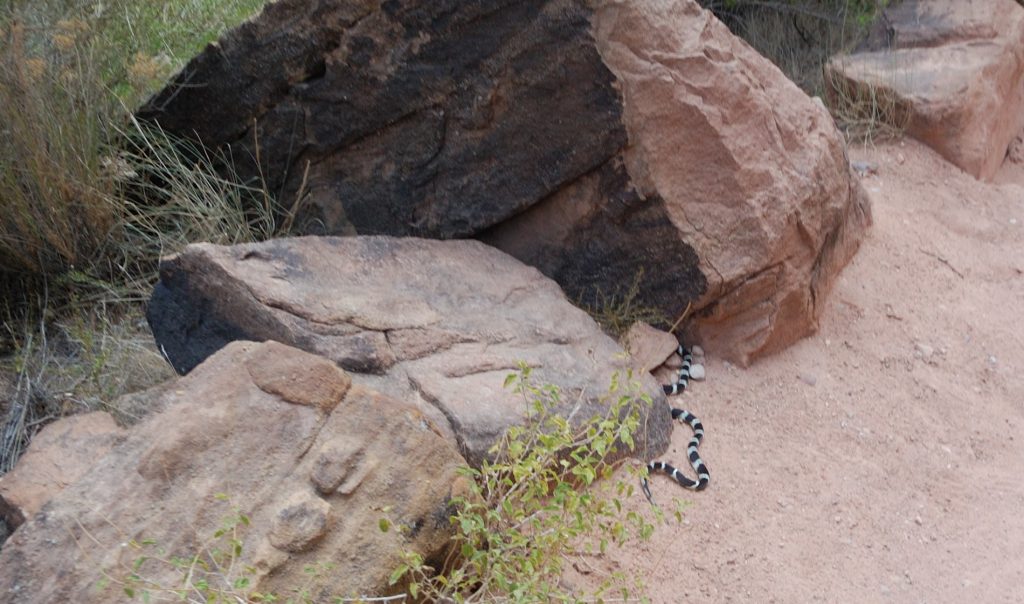 The Plateau Point
After some time we've finally reached our destination – the Plateau Point. From there we could see waters of the Colorado River about 400 meters below us. We took some pictures, and we headed back to the Grand Canyon Village.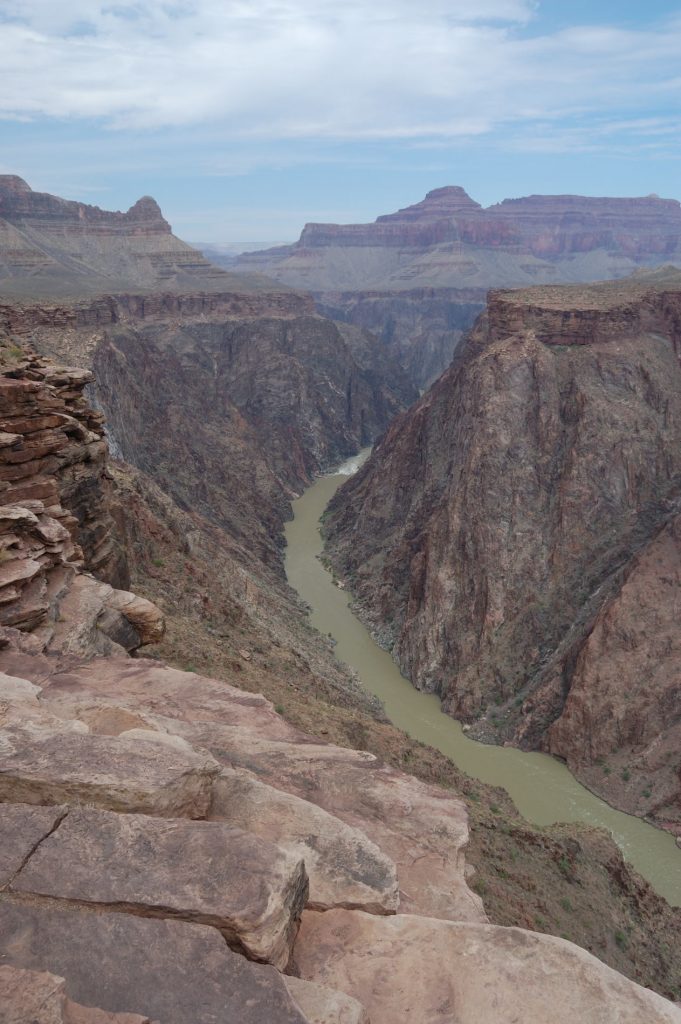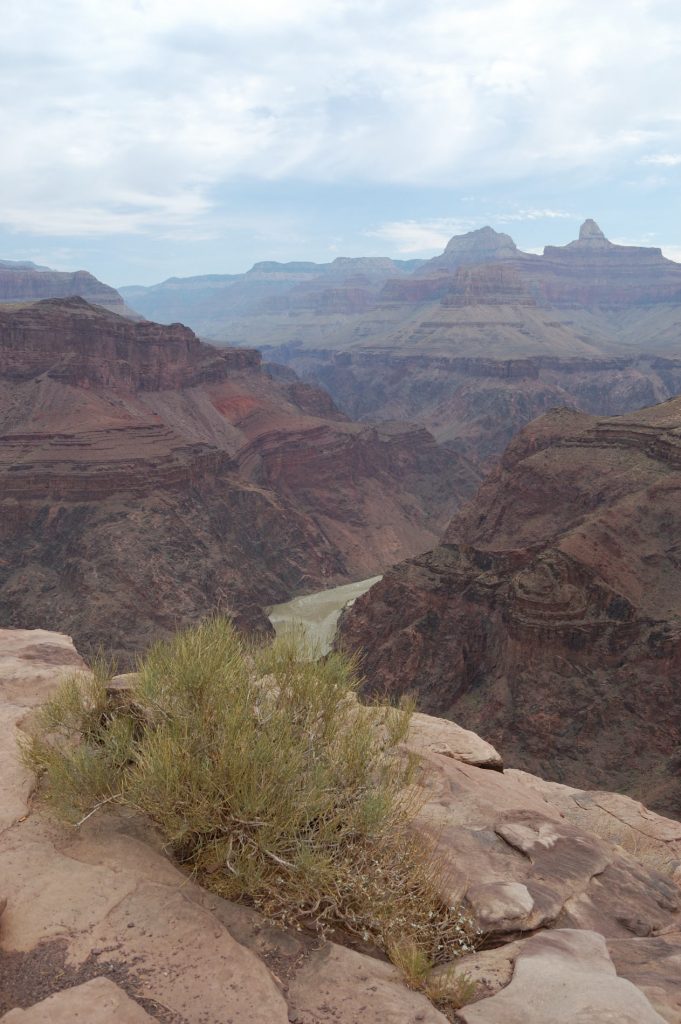 Some hiking tips
From the Plateau Point, we have to climb about 900m in full sun. It took us about three hours, and I'm glad that the water sources are available on the trail.
In summary, the trip was great, the views were incredible, so the high temperatures and a lack of shade were hard to notice. If you are going to hike to the Plateau Point, here are my pieces of advice:
-remember that the first part of the hike is the easy one as you walk down, but you will be going back uphill, so please consider your physical form, and do not go too far if unsure;
-if you plan to bring a little water, please check if the water sources are operational (especially in winter);
-if hiking in summer, I highly recommend putting some UV protecting filter, bringing sunglasses and sun hat
-bring your camera and have a lot of fun.